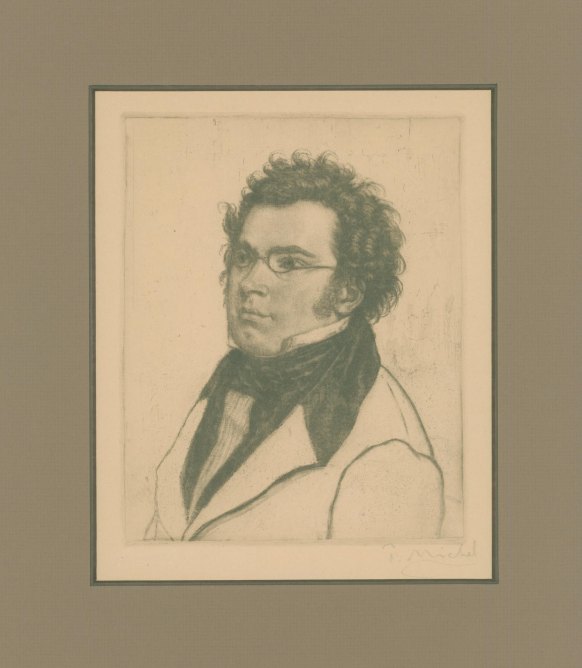 Click Image to Zoom
Enlarge Image
SCHUBERT - ENGRAVED PORTRAIT
Michl, Ferdinand (1877-1951)
Engraved Portrait Signed by the Artist.
Late 19th/early 20th century. Total size in mat: 15.5" h x 13.5" w. In excellent condition.
An etched portrait of the Austrian composer after the well-known watercolor of 1825 by Wilhelm August Rieder. Signed in pencil by the artist, Czech painter and engraver Ferdinand Michl (1877-1951), at lower right.
An especially nice imprint. Portraits of Schubert of this quality are difficult to come by.
GPH-16047
$350