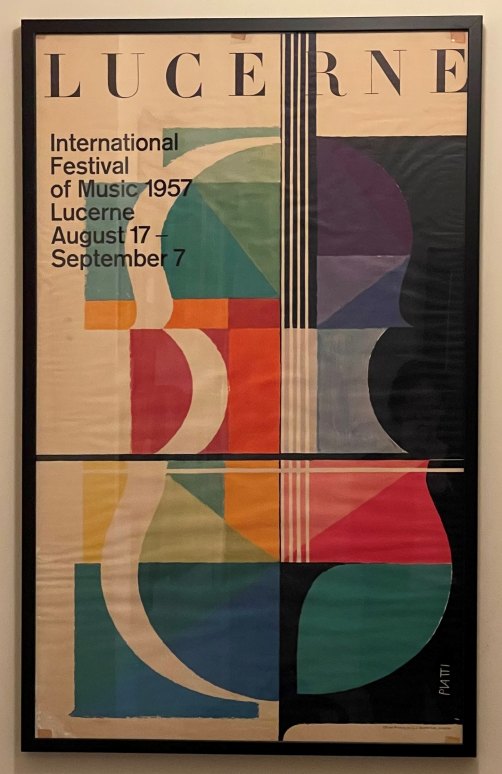 Click Image to Zoom
Enlarge Image
LUCERNE - FESTIVAL POSTER, 1957
Lucerne, August - September, 1957. 41" h x 26" w. (including frame). In very good condition (lightly rumpled). A tiny bit of loss at lower left corner. Tape residue at corners and at top middle (no piece affecting more than an inch). Minor stain in white area beneath text.
A striking poster for the 1957 Lucerne Festival depicting the outline of a stringed instrument in bright, bold colors. It was the year that saw the first performance of the Vienna Philharmonic at the festival (under Cluytens, Kubelik, and Mitropoulos). The orchestra has returned every year since.
The Lucerne Festival was founded in 1938 in the gardens of Wagner's Tribschen villa. Its centerpiece was an orchestra composed of European musicians with Arturo Toscanini at the helm. The festival soon became one of the leading international events on the calendar and has since expanded to encompass three annual programs in the summer, fall, and spring.
GPH-16041
$400