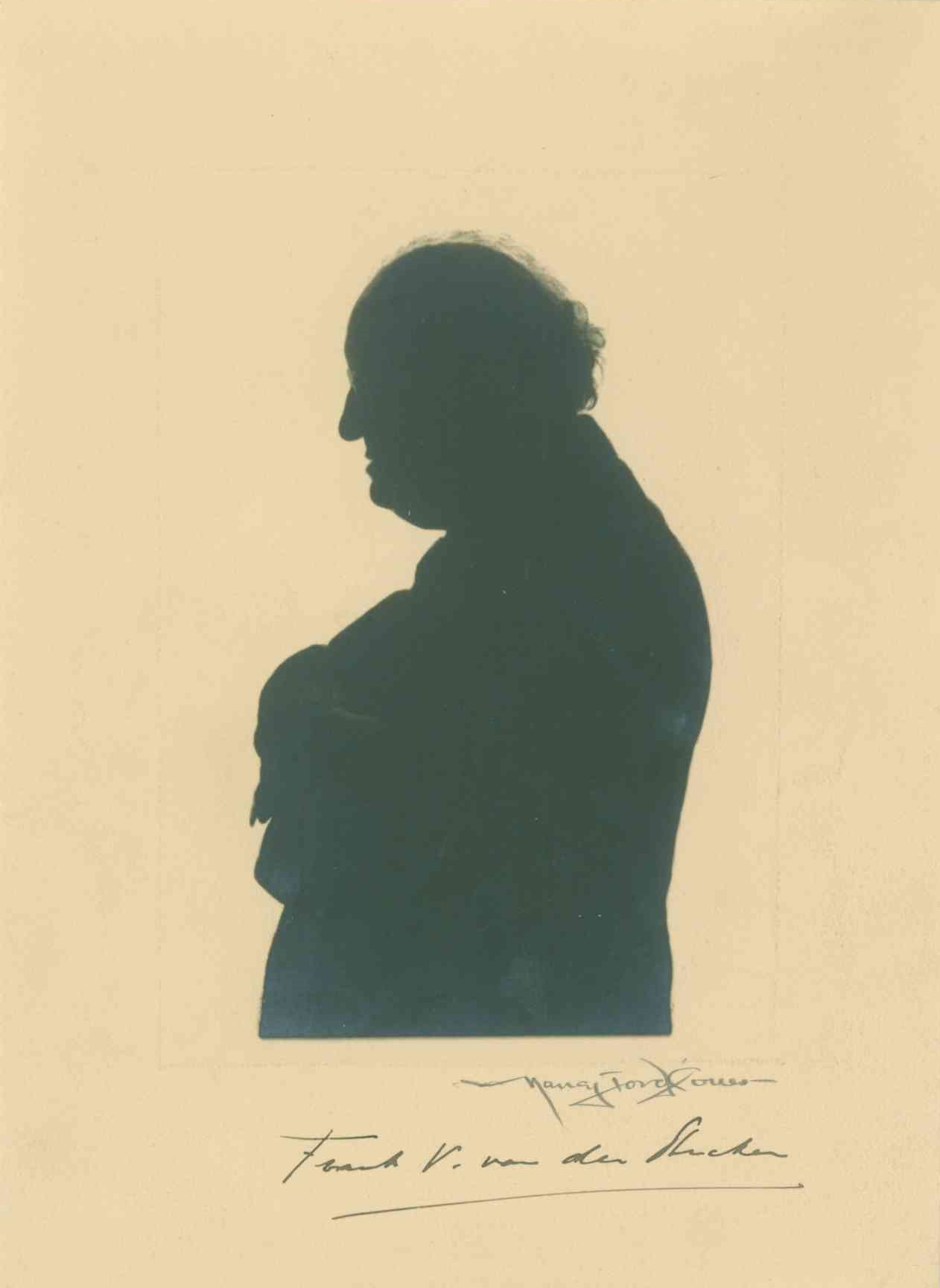 Click Image to Zoom
Enlarge Image
Stucken, Frank van der (1858-1929)
Silhouette Signed "Frank V. van der Stucken".
Early twentieth century. 8.75" h x 6.5" w. In excellent condition.
A silhouette portrait of the noted conductor Frank van der Stucken, signed by him and the artist at the bottom margin.
American-born Frank Van der Stucken began his career as a composer, training in Europe and giving concerts of his own music in Weimar under the patronage of Liszt. After returning to America, he assumed the leadership of New York's Arion Society from Leopold Damrosch and eventually became the founding conductor of the Cincinnati Symphony Orchestra, with which he conducted the American premiere of Mahler's Fifth Symphony in 1905.
GPH-15567
$75