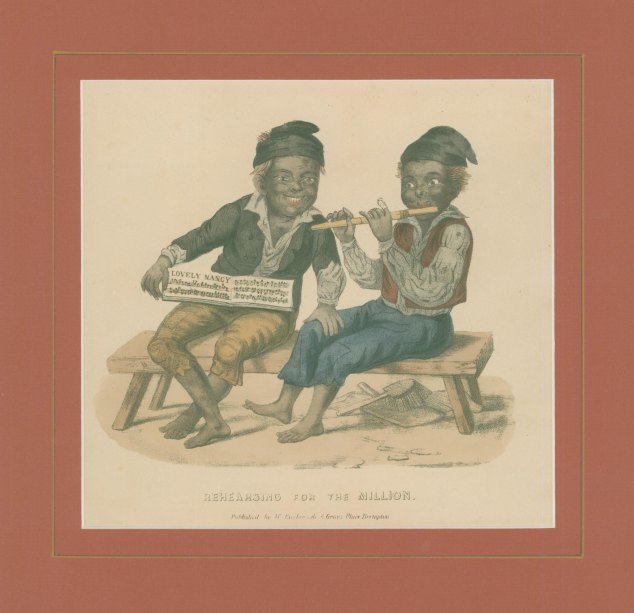 Enlarge Image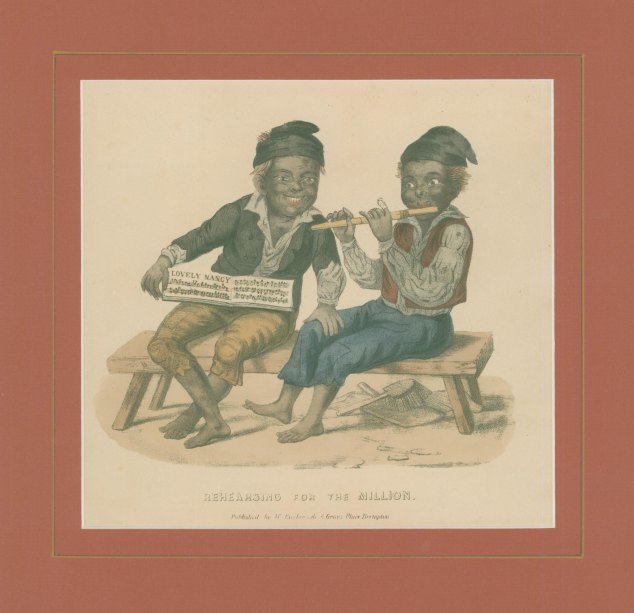 FLUTE PLAYER - CARICATURE
Dawe, George (fl. 1840s)
Lithograph. "Rehearsing for the Million".
W. Roxbrough, London (Brompton), mid nineteenth century. Total size in mat: 9.75" h x 12.25" w. In very good condition. (Minor edge wear covered by mat).
A hand-colored lithograph after an original image by George Dawe depicting two young chimney sweeps on a bench. One boy plays a flute while the other joyfully holds open the music to "Lovely Nancy". The image was first published in 1840 by John Diprose as an aquatint etching.
GPH-15534
$250