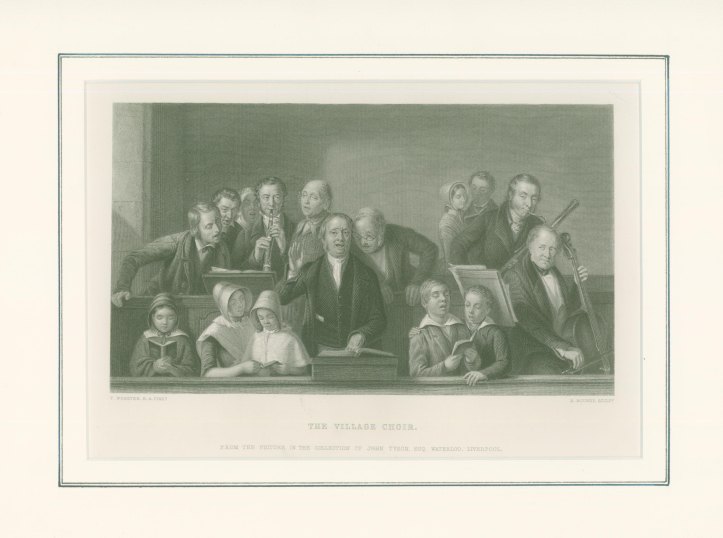 Click Image to Zoom
Enlarge Image
CHOIR - LITHOGRAPH "THE VILLAGE CHOIR"
Bourne, Herbert (1825-1907)
Virtue & Co, London, first half of the 19th century. Total size in mat: 13.5" h x 17" w. In pristine condition.
A handsome copperplate engraving by Herbert Bourne after a painting by Thomas Webster. The image finely depicts a choir with the conductor, a clarinetist, bassoonist, and cellist. The original painting is currently held by the Victoria and Albert Museum, which explains on its website that the image illustrates Washington Irving's "Christmas Day". The painting is considered Webster's most famous and admired work.
GPH-15533
$275