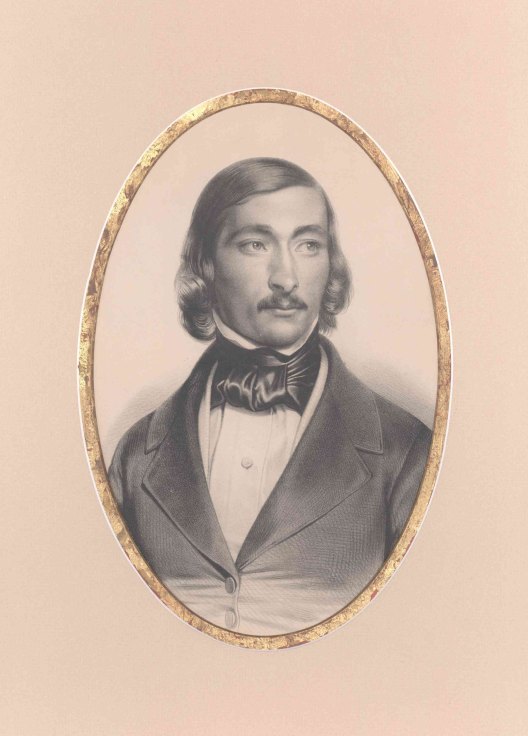 Click Image to Zoom
Enlarge Image
Artot, Joseph Alexandre (1815-1845)
Lithographic Portrait.
Matted with total size of 18" h x 13.75" w. In fine condition except for a water stain at lower right, which is not visible in the mat.
A finely executed lithograph portrait of the famed Belgian violinist Joseph Artôt, who died tragically of a lung disease at the age of 30. The portrait is displayed in a handsome ovalized mat with an inner gold border.
Artôt was a child prodigy and studied with both Rodolphe and Kreutzer. His compositions include a violin concerto as well as fantasies and chamber music. He was well received in America on an 1843 tour.
GPH-15500
$375