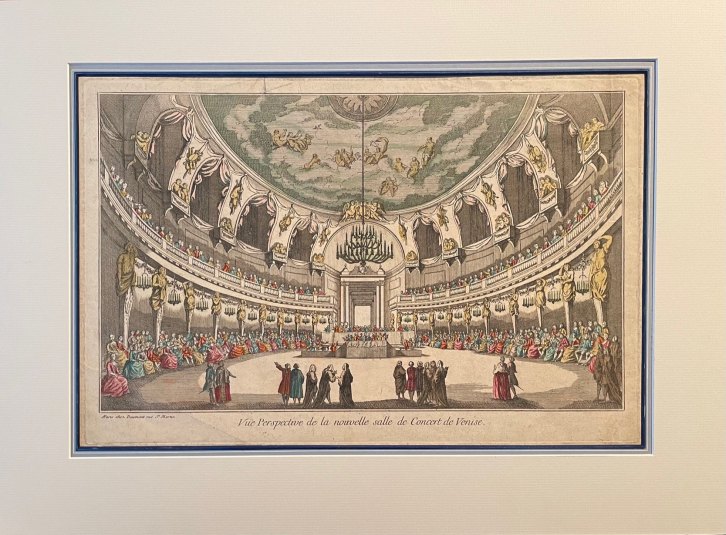 Click Image to Zoom
Enlarge Image
VENICE - CONCERT HALL
Chéreau, Jacques (1688-1776)
Vue Perspective de la nouvelle salle de Concert de Venise.
Chez Daumont, Paris, c. 1760. Total size in mat: 16" h x 22" w (40.5 cm x 56 cm). Total size of print: 17.5" h x 11.5" w (44.5 cm x 29 cm). In very good condition with nice margins. Attractively double matted in blue and cream. (Artist and publication year based on a copy in the holdings of the Bibliothèque National de France).
A hand-colored and unusual eighteenth-century engraving depicting the interior of a new concert hall in Venice. Handsomely dressed men and women fill each seat of the lower level and balcony as the orchestra, chorus, and two harpsichords occupy a multi-level stage at the far side of the hall. At the fore, small groups of spectators stand chatting, listening, and admiring the enormous and highly ornate space, at the center of which hangs a three-tiered chandelier.
GPH-15416
$375