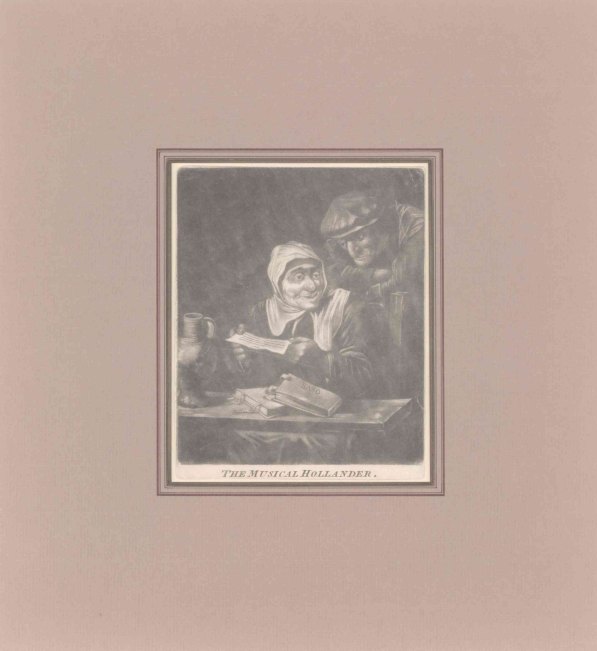 Click Image to Zoom
Enlarge Image
DUTCH MUSICIAN
The Musical Hollander.
Carington Bowles, London, second half of the 18th century. Total size in mat: 12" h x 11" (30 cm x 28 cm). Total size of print: 5.75" h x 4.5" w (14.5 cm x 11.5 cm). In excellent condition. Trimmed to image (just within the plate).
A mezzotint portrait of an older Dutch woman seated at a table holding a sheet of music and turning slightly to face a man leaning over the back of her chair. On the table sit two books, one of which is marked
Baso
.
We are able to identify the publishing information for this print based on a copy held by the British Museum. The scan shows the engraving a bit lighter than it appears in person owing to a sheet of protective mylar (which can be removed from the mat for framing).
GPH-15403
$150