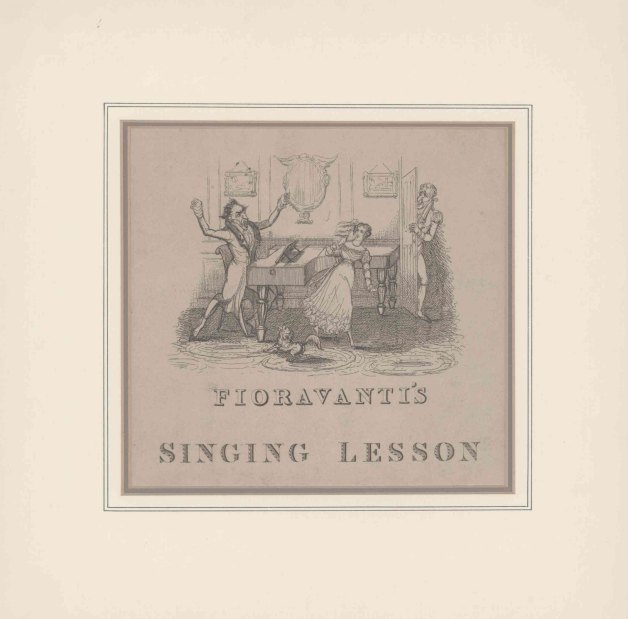 Enlarge Image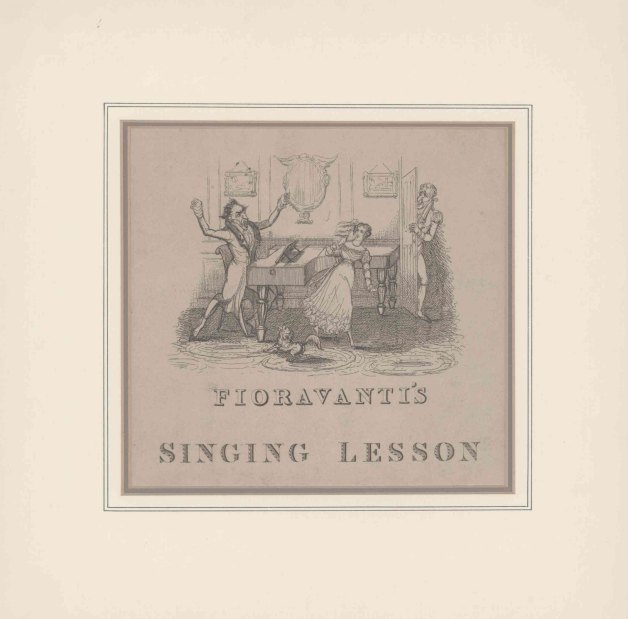 SINGING LESSON
Fioravanti, Valentino (1764-1837)
London, c. 1830 (as per WorldCat). Total size in mat: 13" h x 13" w (33 cm x 33 cm). Total size of print: 10" h x 7.5" w (25.5. cm x 19 cm). In excellent condition with a few minor creases. Nicely doubly matted.
The engraved sheet music cover of a new arrangement of Fioravanti's "Singing Lesson", matted to conceal the publishing information (as shown in the attached images). An overwrought teacher yells and raises his arms from behind the piano while his pupil leans away, shielding her face from his wrath with her music. A little dog barks at the teacher from the floor and in the background a man nervously steps through the door.
Valentino Fioravanti was an Italian opera composer known in his own time as a Neapolitan rival of Paisiello, Guglielmi, and Cimarosa.
Although this scene may recall images of Rosina's lesson in Il barbiere di Siviglia, Fioravanti's "Singing Lesson" originated in his opera I virtuosi ambulanti, which he wrote for the Théâtre Italien in 1807 and which predated Rossini's famous work by some nine years.
GPH-15386
$85