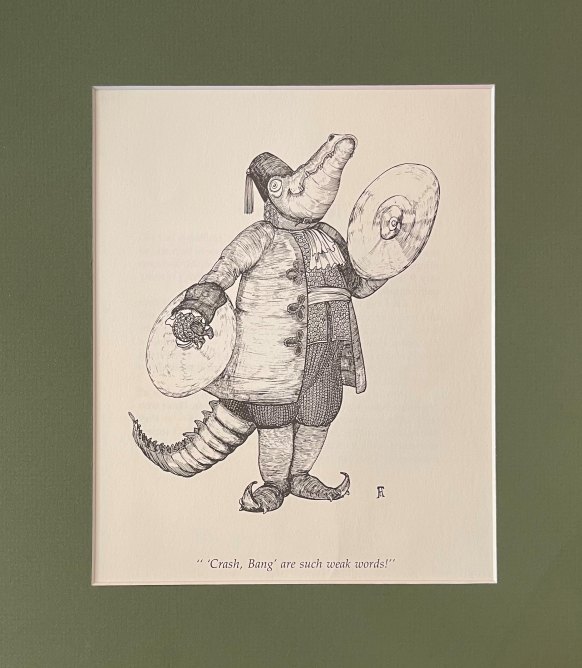 Click Image to Zoom
Enlarge Image
CYMBALS - CARICATURE
Arrowood, Clinton
Boston, 1970s. Total size in mat: 13" h x 11.5" w (33 cm x 29 cm). In excellent condition. Faint imprint from text on verso.
An alligator in Turkish dress holds two cymbals in preparation to play them, his long snout held high so as not to interfere with the crash. Beneath him is the caption: "'Crash, Bang' are such weak words!"
This delightful caricature is a printed book illustration by Clinton Arrowood from Donald Elliott's book Alligators and Music.
GPH-15383
$50