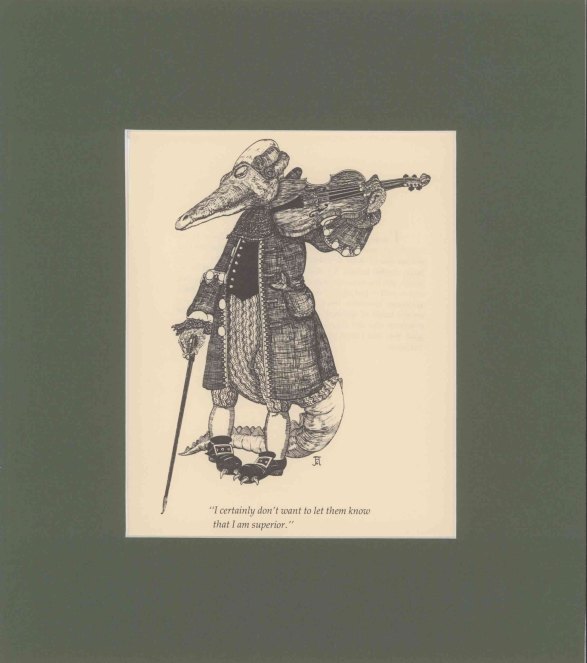 Click Image to Zoom
Enlarge Image
VIOLA - CARICATURE
Arrowood, Clinton
Boston, 1970s. Total size in mat: 13" h x 11.5" w (33 cm x 29 cm). In excellent condition. Faint imprint from text on verso.
An alligator dressed in an eighteenth-century coat and breeches holds a viola to his chin and a bow at his side. A fish tail sticks out of his left pocket and his talons protrude from his buckled shoes. The image is wryly captioned: "I certainly don't want to let them know that I am superior."
This delightful caricature is a printed illustration by Clinton Arrowood from Donald Elliott's book Alligators and Music.
GPH-15382
$60