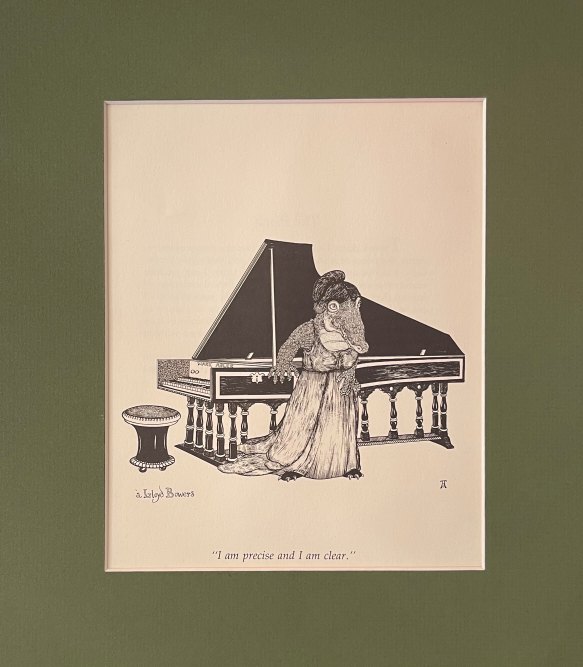 Click Image to Zoom
Enlarge Image
HARPSICHORD - CARICATURE
Arrowood, Clinton
Boston, 1970s. Total size in mat: 13" h x 11.5" w (33 cm x 29 cm). In excellent condition. Faint imprint from text on verso.
A lady alligator dressed in a gown stands rather humbly in front of a harpsichord as though addressing an audience. The caption reads:
"I am precise and I am clear."
The alligator's harpsichord bears the name of Mark Adler, an early keyboard maker based in Maryland.
This delightful caricature is a printed illustration by Clinton Arrowood from Donald Elliott's book Alligators and Music. The drawing is dedicated to the noted harpsichordist, organist, and church musician Lloyd Bowers (see near harpsichord stool).
GPH-15380
$60