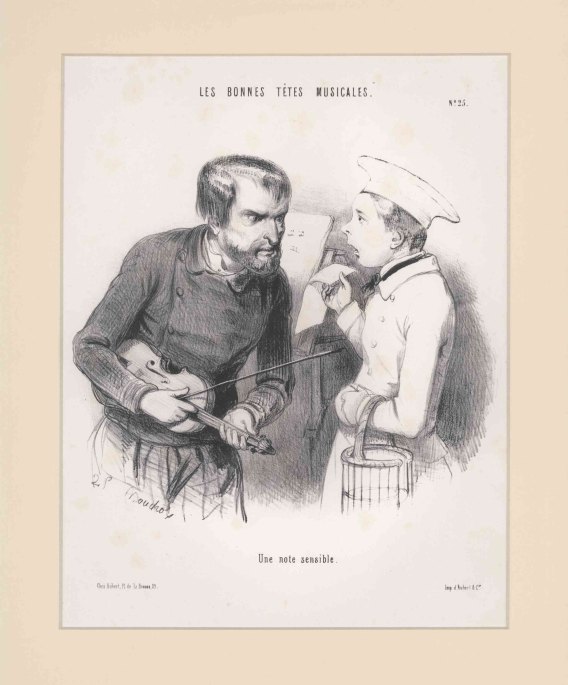 Click Image to Zoom
Enlarge Image
VIOLINIST - FRENCH CARICATURE
Bouchot, Frédéric (1798-1860)
Chez Auber, Paris, mid 1840s. Total size in mat: 20" h x 15" w (51 cm x 38 cm). Total size of print: 13.25" h x 10" w (33.5 cm x 25). In very good condition. (Faint water stain at bottom margin covered by mat).
A violinist looks with an angry furrowed brow at a paper held up for him by a messenger boy. The lithograph is wittily captioned Une note sensible -- a play on the French term for the leading-tone (the dissonant seventh scale degree that must resolve by half-step to the tonic).
The lithograph is No. 25 in a series of 30 entitled Les bonnes Têtes Musicales by the print publisher Aubert. Aubert reissued and expanded the series after an original set of 11 lithographs by the same title that appeared in the Parisian journal Le Charivari some years prior.
GPH-15379
$135