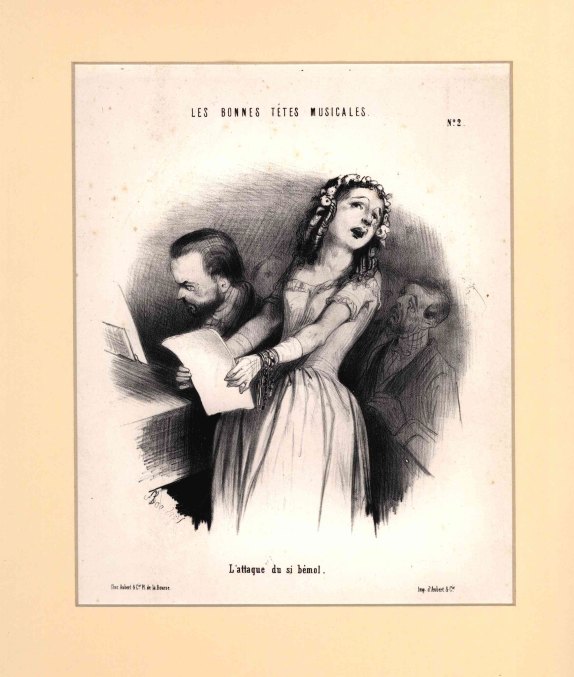 Click Image to Zoom
Enlarge Image
SINGER - FRENCH CARICATURE
Bouchot, Frédéric (1798-1860)
Chez Aubert, Paris, mid 1840s. Total size in mat: 20" h x 15" w (51 cm x 38 cm). Total size of print: 13.5" h x 10" w (38.5 cm 25.5). In very good condition. (Water stain at bottom left corner completely covered by mat).
A French lithographic caricature humorously titled L'attaque du si bémol (Attack of the B-flat). A young girl wearing a pretty dress, floral headpiece, and a wrist full of bracelets dramatically leans away from her music while mid-note, her pianist focused intensely on his music desk while an audience member looks rather wearied in the background.
The image originally appeared in the Parisian journal Le Charivari as No. 2 in a series of 11 lithographs called Les bonnes Têtes Musicales. In the mid 1840s, the print publisher Aubert reissued the series and expanded it to 30 lithographs. This copy belongs to that reissue.
GPH-15378
$135