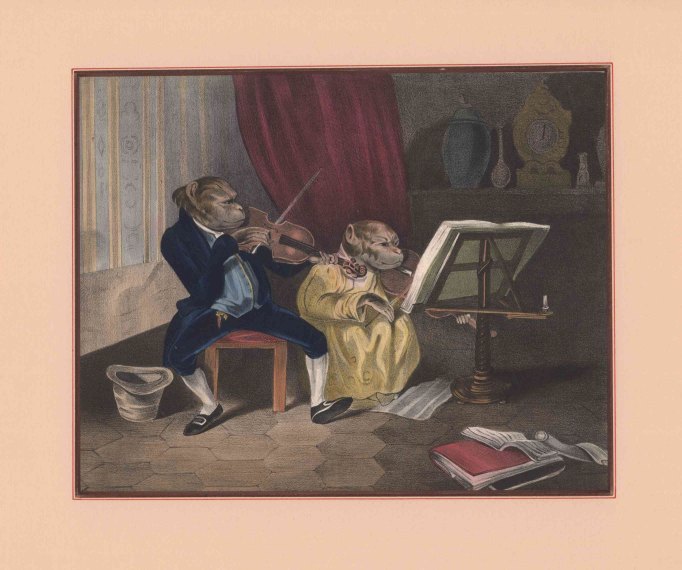 Click Image to Zoom
Enlarge Image
MONKEYS PLAY CHAMBER MUSIC
Mid 19th century. Total size in mat: 15" h x 17" w (38 cm x 43 cm). Total size of print: 8.5" h x 10.75" w (21 cm x 27 cm). In excellent condition. Trimmed to image (just within the plate).
A mid-nineteenth-century hand-colored etching depicting a monkey couple in fancy dress playing violin duets in a richly decorated room. The male monkey has removed his hat, which sits next to him on the floor, and appears to be tapping his left foot to keep time. The female monkey focuses intently on the music stand before them both.
A charming image with beautiful coloring.
Artist: Nathiel Currier.
GPH-15369
$375