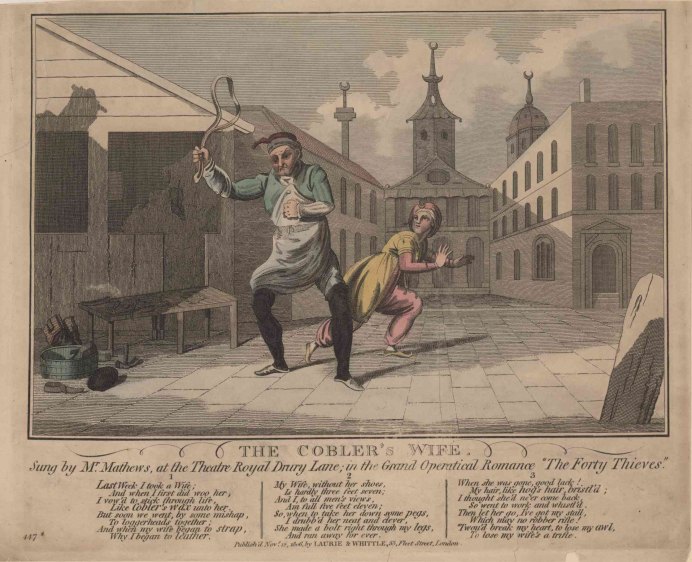 Enlarge Image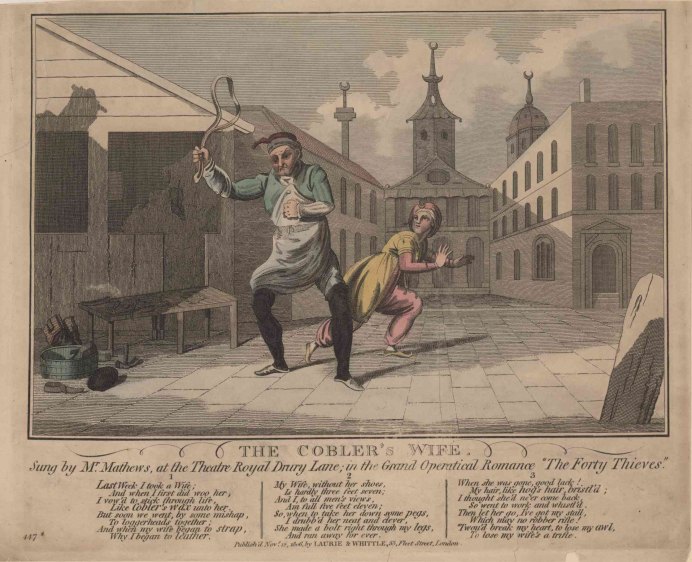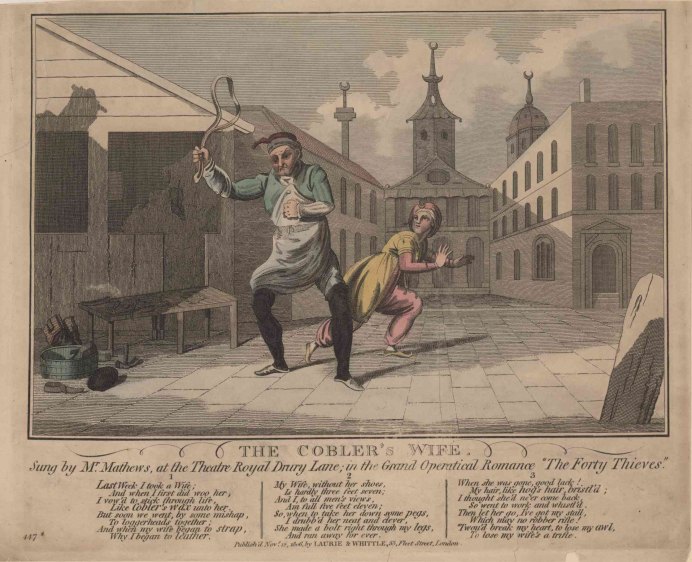 OPERA PREMIERE - MICHAEL KELLY, 1806
The Cobler's Wife. Sung by Mr. Mathews, at the Theatre Royal Drury Lane.
London, Laurie & Whittle, November 12, 1806. Total size in mat: 15" h x 17" w (38 cm x 43 cm). Total size of print: 9" h x 11" w (23 cm x 28.5 cm). In very good condition. Small professionally repaired tear at upper left corner; two tiny professionally repaired tears at bottom margin. (Small chip to bottom margin outside of plate, completely covered by mat).
A hand-colored etching depicting a scene from Michael Kelly's The Forty Thieves, which premiered in 1806 at Drury Lane. This image almost certainly shows the first production.
Michael Kelly (1762-1826) was an Irish composer and tenor of international renown who premiered many roles alongside the best singers of his day, including Nancy Storace and Francesco Benucci. He is perhaps best remembered, though, for his close association with Mozart. It is generally less known that Kelly spent the last decades of his career as a successful composer and theater manager, contributing to the composition and/or production of sixty operas at Drury Lane in the early nineteenth century.
GPH-15364
$325