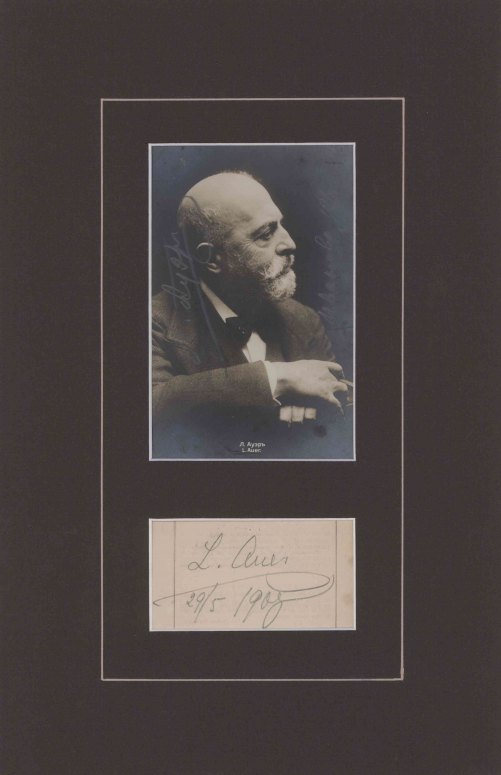 Click Image to Zoom
Enlarge Image
Auer, Leopold (1845-1930)
Ensemble With Portrait And Signature.
May 29, 1908. Total size in mat: 12.75" h x 8.25" w. Very good condition overall. Very light stain to right of Auer's signature (not affecting). Photograph with light silvering, mostly around the edges.
Auer's penciled signature, which he has dated May 29, 1908. Matted with a Russian postcard photograph signed and dated 1916 by the photographer on either side of Auer's image.
GPH-15159
$250