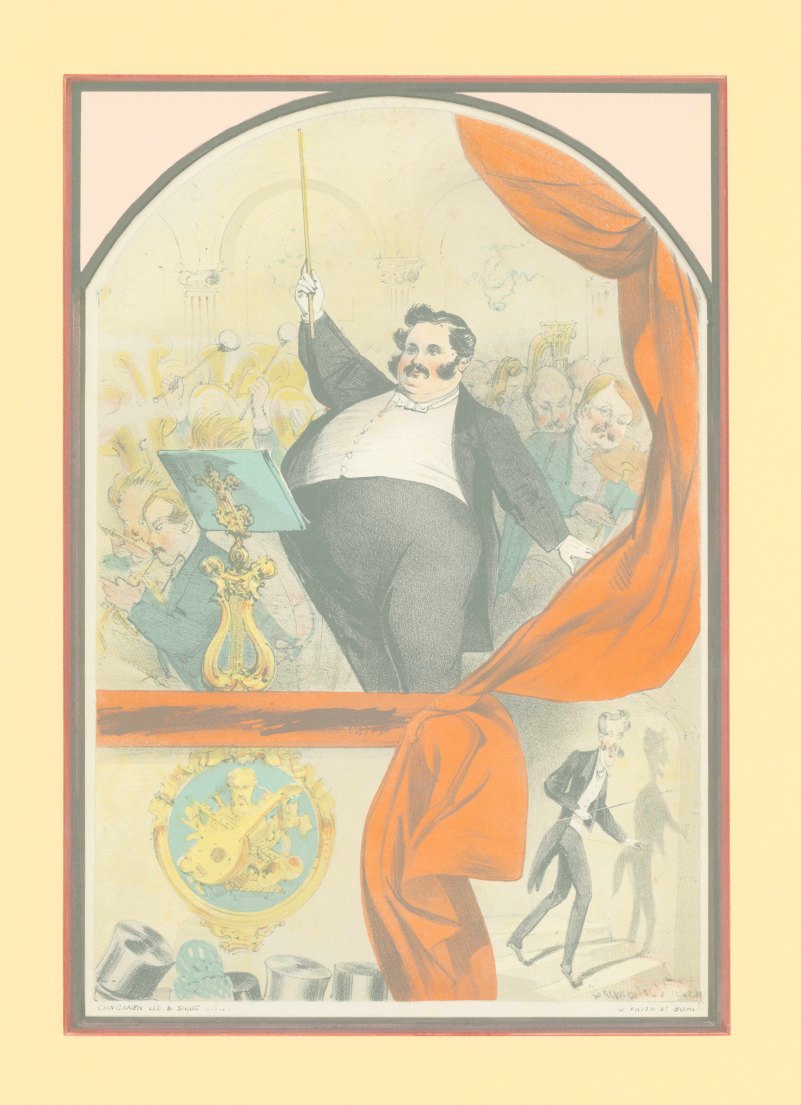 Click Image to Zoom
Enlarge Image
CONDUCTOR - VICTORIAN CARICATURE
"The Banting Quadrille"
London, c. 1866. Decoratively matted with a total size of 19" h x 15" w. Pristine as seen in mat. Missing part of title (only evident out of mat).
A delightful hand-colored lithographic sheet music cover showing a portly conductor standing in an orchestra pit while a much thinner conductor is shown at the lower right, sneaking down the stairs. The cover was designed by Alfred Concanen (1835-1886), one of the most prominent lithographers of the Victorian era, known especially for his illustrated sheet music covers. They were then and remain today highly collectible.
The Banting Quadrille
was written in honor of William Banting, a Victorian dieting guru. His popular plan, considered a forerunner of the controversial modern Atkins diet, was issued in 1864, just two years before this quadrille was published. The term "banting" would stay in vogue well into the 1930s.
The larger conductor on this cover may depict E. Giovanelli, the dedicatee of the quadrille. He ran a concert venue that featured a terrifying tight-rope act: a young woman, "the Female Blondin," would cross the rope with her head in a sack (!) and while fireworks were blazing at both ends of the rope.
GPH-15064
$200