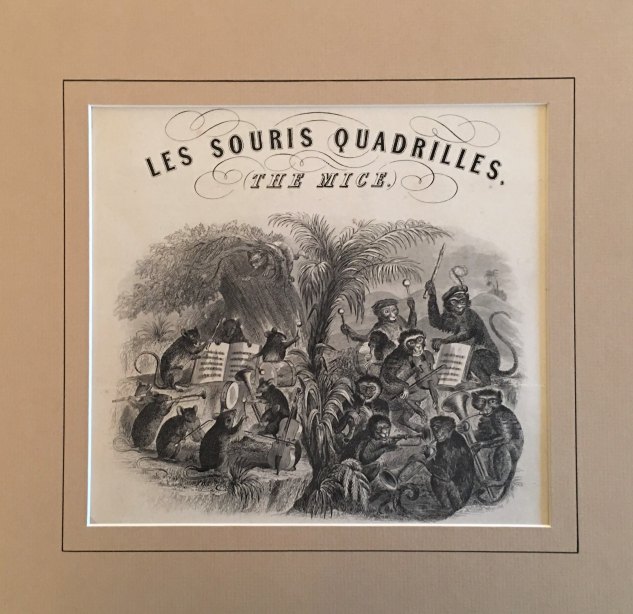 Click Image to Zoom
Enlarge Image
MICE AND MONKEY QUADRILLE
"Les Souris Quadrilles. The Mice"
Total size in mat: 13.25" h x 14" w. In very good condition. Two small tears on either side of print, both only just affecting the image.
A section of a lithographed sheet music cover with a delightful portrayal of mice and monkeys playing on a variety of instruments, seemingly having a good time while a cat observes from a tree.
GPH-14798
$150