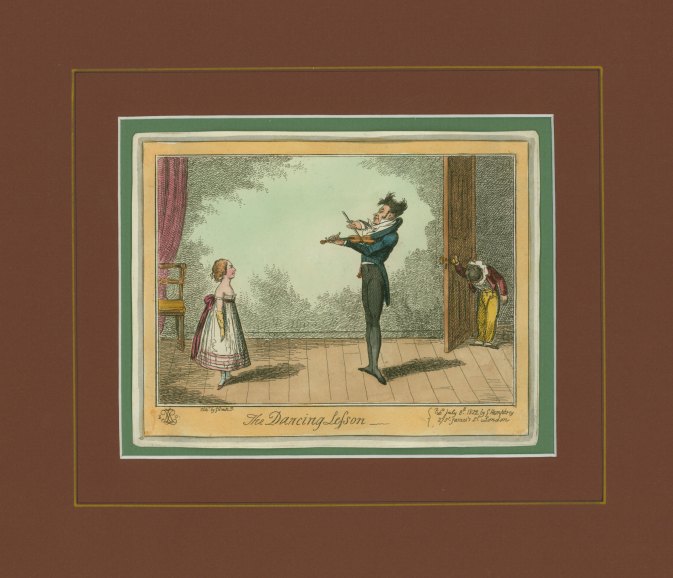 Click Image to Zoom
Enlarge Image
Cruikshank, George (1793-1878)
"The Dancing Lesson" - Hand-Colored Aquatint.
London, 1822. Total size in mat: 11" h x 12.5" w. In excellent condition with original borders. First state.
A charming image showing a dancing master playing his kit and teaching the first position to a little girl who imitates his posture, heels back to back and toes pointing outward. A little boy bows in the doorway with his feet also in first position.
Because of their size, these small violins were also known as pochettes after the French word for pocket. They were widely used in Europe during the 18th and early 19th centuries.
GPH-14408
$300