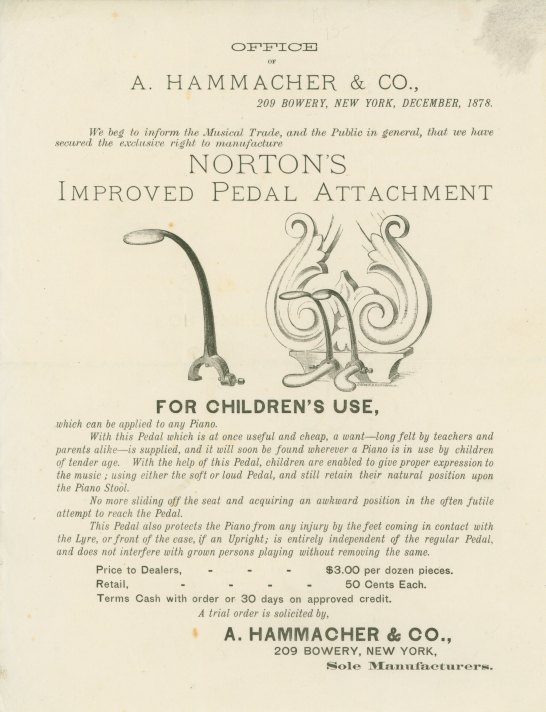 Click Image to Zoom
Enlarge Image
PIANO - TRADE ANNOUNCEMENT
"Pedal attachment for Children's Use"
New York, 1878. 11"h x 8.50" w (27.9 cm x 21.6 cm). Overall very good (a little creased, soiling on upper right corner).
An announcement from A. Hammacher & Co. of a pedal attachment for children which can be applied to any Piano...useful and cheap, a want - long felt by teachers...no more sliding off the seat...protects the Piano from any injury.
A rare broadside and we have yet to find anyone who has ever heard of this amazing pedal attachment!
GPH-14285
$150