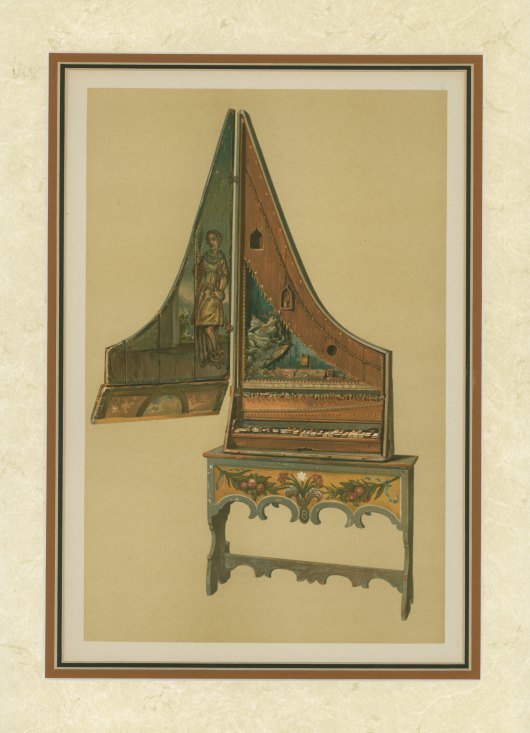 Click Image to Zoom
Enlarge Image
CLAVICYTHERIUM - CHROMOLITHOGRAPH
Gibb, William (1839-1929)
Plate from Hipkins
Edinburgh, 1888. Decoratively matted with a total size of 19" h x 15" w (48.3 cm x 38.1 cm). Fine condition.
A chromolithgraph with gum arabic highlights depicting a rare 16th-century keyboard called a clavicytherium or upright spinet. The plate is from the first edition of Musical Instruments Historic, Rare and Unique by A.J. Hipkins which was published in Edinburgh in 1888, with 50 plates by the English artist William Gibb. The book is believed to be the first to illustrate instruments in color.
This instrument is now in the Royal College of Music in London.
GPH-14273
$150