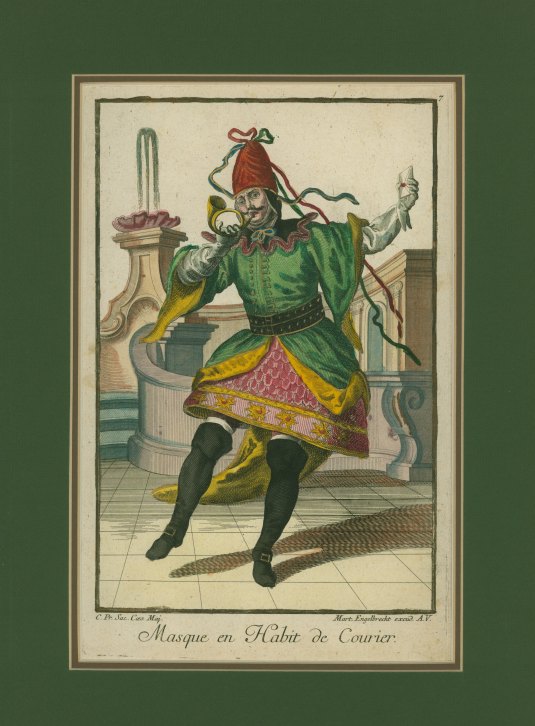 Click Image to Zoom
Enlarge Image
HORN: POSTHORN - AN ENGRAVING
Engelbrecht, Martin (1684-1756)
"Masque en Habit de Courier"
Augsburg, 1730-1750. Print size: 30.5 cm x 20.3 cm (ca. 12" h x 8" w). Total size in mat: 47 cm x 35.6 cm (18.5" h x 14" w). Laid paper. Condition is excellent. Trimmed to the plate on the sides but with very good margins on top and bottom. Lovely period hand coloring.
A hand-colored engraving from a series relating to trades, published by the German Baroque engraver and publisher from Augsburg. A man in a bright costume and almost dancing with enthusiasm is delivering mail, holding a letter in one hand and announcing it by blowing on a small posthorn with the other.
GPH-14272
$400