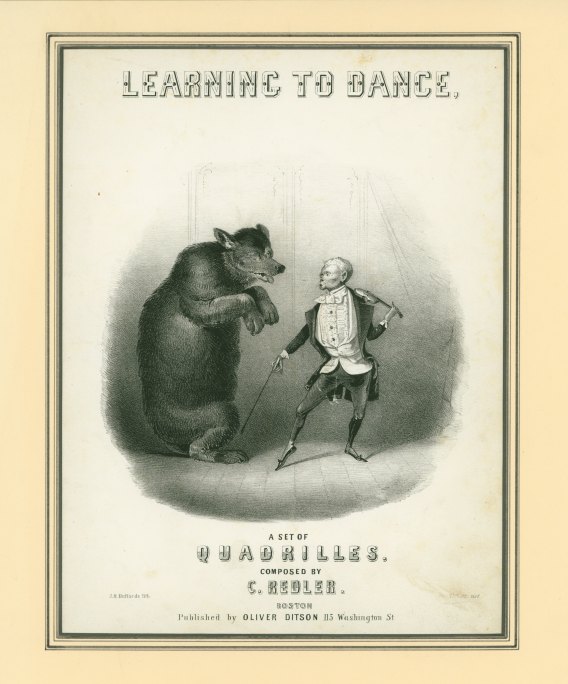 Click Image to Zoom
Enlarge Image
POCHETTE - LITHOGRAPHIC CARICATURE
Bufford, John Henry (1810-1870)
"Learning to Dance"
Boston, late 1840's. Matted with a total size of 17" h x 14" w (43 cm x 36 cm). Published by Oliver Ditson, with music by C. Redler and a lithograph by J.H. Bufford. Overall fine save a slight smudge on lower right.
A delightful sheet music cover depicting a monkey dance teacher with his pochette and bow, teaching a bear to dance. Pochettes were also called kits in England and were widely used in Europe during the 18th and early 19th centuries, particularly by dancing masters.
John Henry Bufford was an important Boston lithographer. He had been "Chief Artist" for Benjamin W. Thayer who purchased the Pendleton's lithography business where Bufford was trained. Bufford took over the shop in 1844, creating J.H. Bufford & Co.
GPH-14270
$300