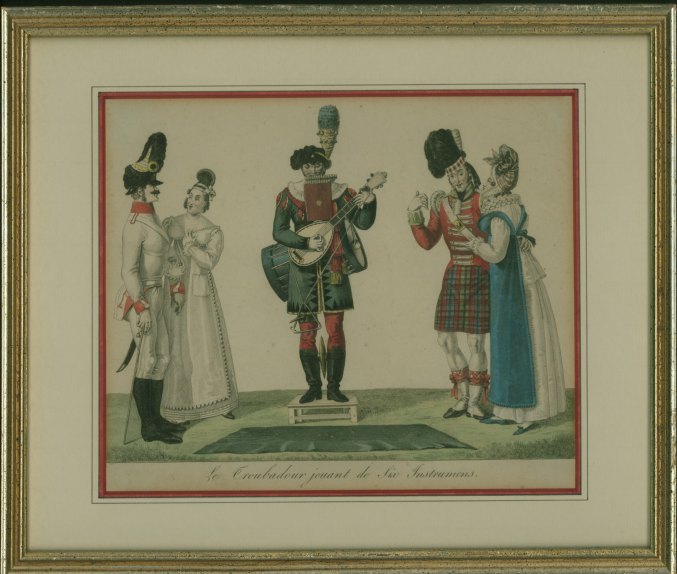 Click Image to Zoom
Enlarge Image
CARICATURE - FRENCH
"Le Troubadour jouant de Six Instrumens"
c. 1815. Total dimensions including frame: 11.75" h x 13.75" w. In a modern gilt frame. A hand-coloured etching by G. J. Gatine after L. M. Lanté, Plate No. 86. Fine condition.
A plate from the "Le Bon Genre" series which was done for La Mésangère. Two young Parisian women with their respective foreign officers - one Russian and one Scottish - admire this real life musician who performed in Paris. There are other portraits of this same musician who was often called "Monsieur Ut, La, Si."
GPH-12711
$400