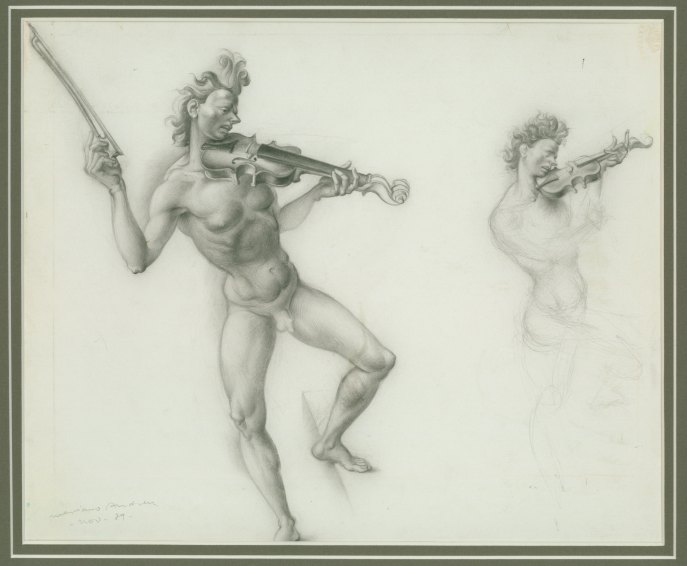 Enlarge Image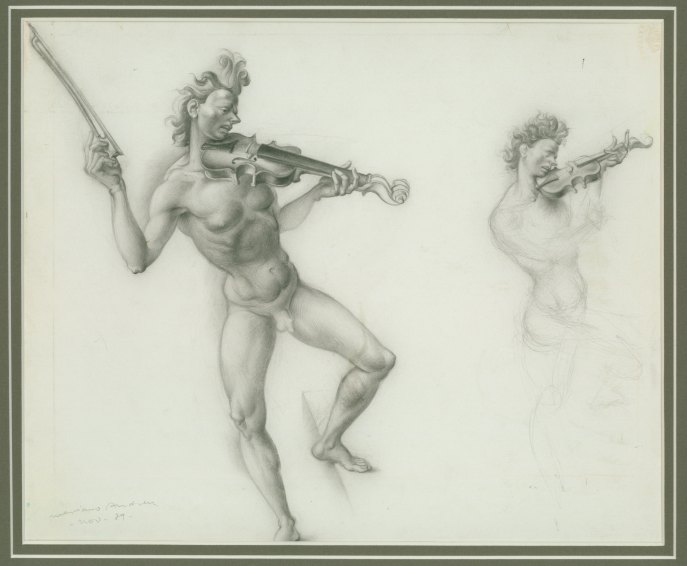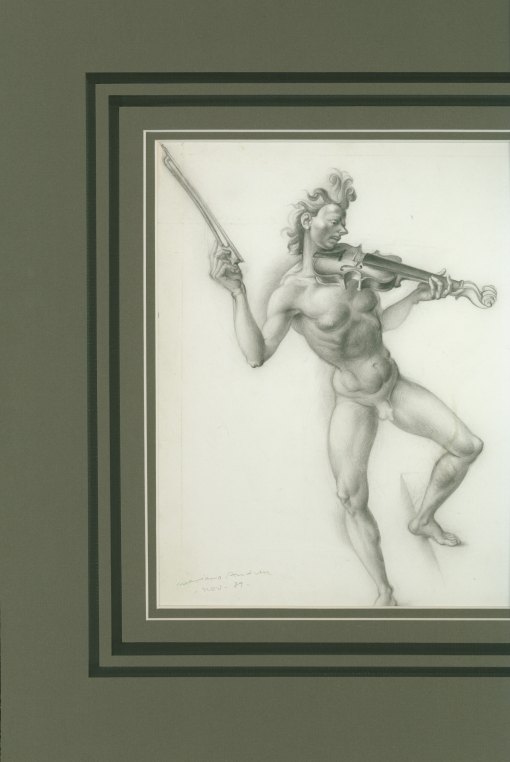 VIOLIN - ORIGINAL DRAWING OF A NUDE VIOLINIST
Andreu, Mariano (1888-1976)
Paris, 1929. The image measures 10.25" h x 12.50" w; total measurement with mat approximately 17.25" h x 19.50" w. Very minimal soiling but overall in excellent condition.
A handsomely matted, original pencil drawing on heavy stock of a nude violinist, and to his side an unfinished sketch of the same figure. The work is signed Mariano Adreu on the lower left and dated Nov.'29.
Mariano Andreu was a Spanish painter, sculptor, lithographer, illustrator, enameling master, and stage & costume designer. After studying in London, he returned to Barcelona but moved on to Paris in the late 1920s. He produced about 30 highly illustrated Livres de Luxe for which he gained an enviable reputation & was much admired.
GPH-12242
$1,600