Enlarge Image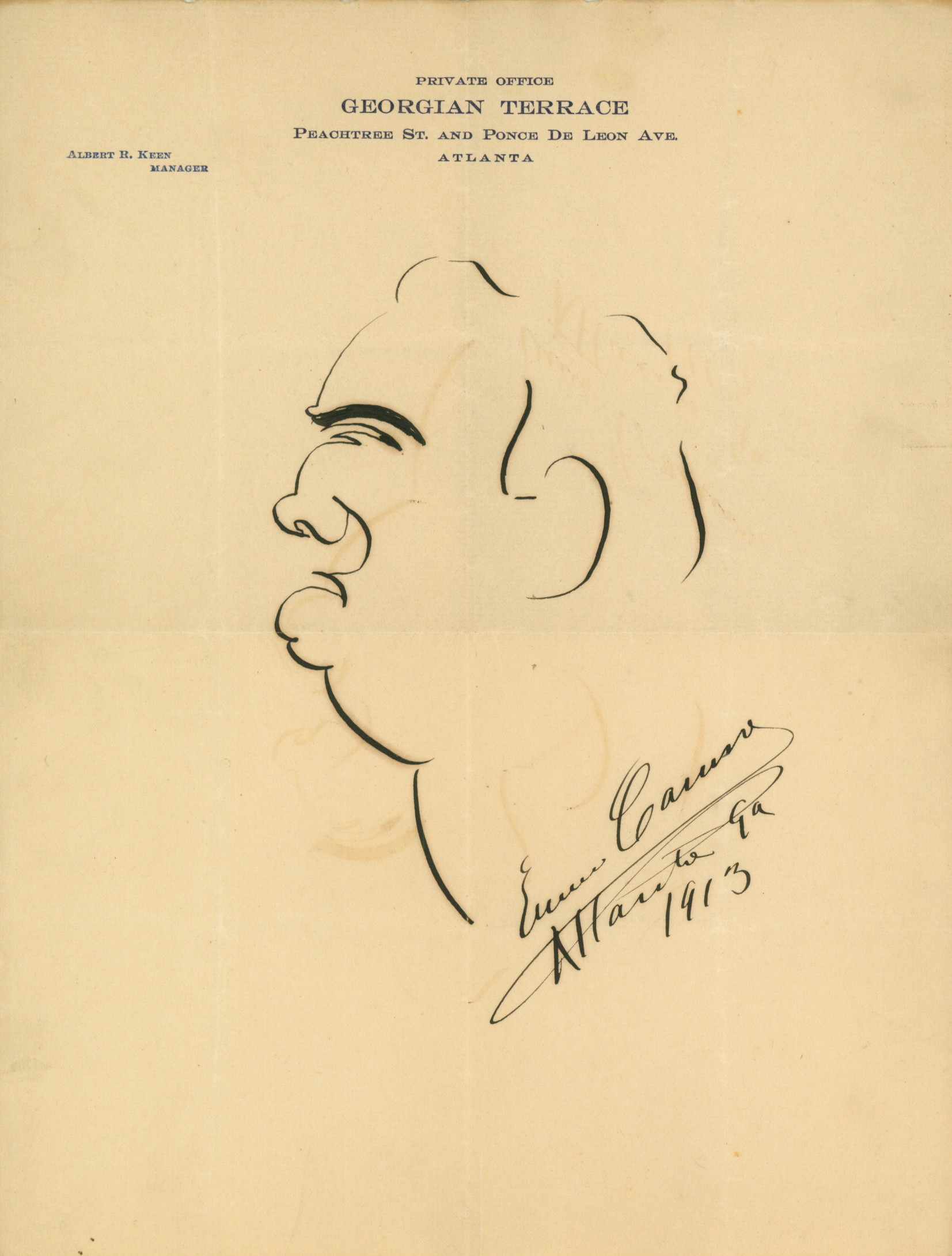 Caruso, Enrico (1873-1921)
Signed Caruso Self-Caricature.
Atlanta, Georgia, 1913. Total size of caricature: 11" h x 8.5" w; total size in mat: 16.5" h x 14" w. In good condition. Two light smudges; vertical and horizontal creasing from folding.
The great tenor has depicted himself in profile in an ink self-caricature, boldly signing Enrico Caruso beneath the image. Executed on the private stationery of Manager Albert R. Keen (the logo reading: Private Office/Georgian Terrace) and attractively matted.
GPH-11215
$1,500