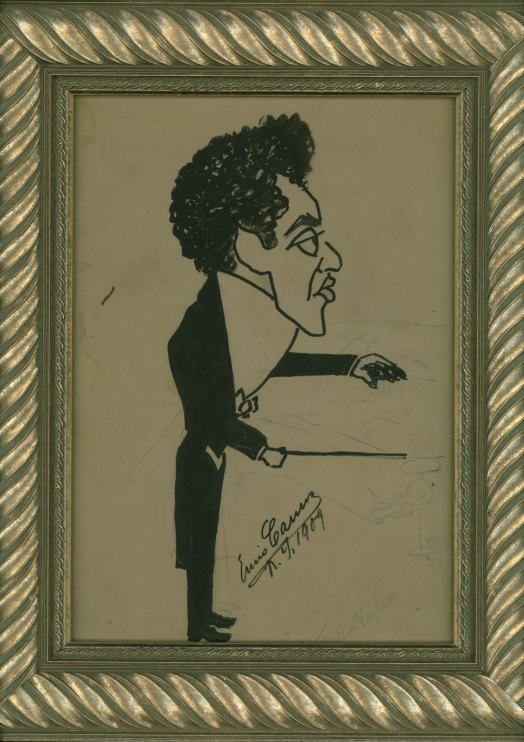 Click Image to Zoom
Enlarge Image
Caruso, Enrico (1873-1921)
Caricature of Tullio Voghera Signed
Some surface soiling and minor imperfections (mainly a few pinholes), otherwise fine. On white paper which appears darker in the scan.
A very bold pen-and-ink caricature by Caruso of the Italian piano coach who worked at the Met from 1904 to 1909. Framed in a period ornate silver-tinted wood frame. Caruso apparently started this as a pencil drawing, the remains of which can still be seen on the paper.
When Giordano's Fedora had its American premiere at the Met on Dec. 5, 1906, with Caruso, Cavalieri and Scotti, pianist Tullio Voghera made his Met debut as the pianist Lazinski, a character in the opera. Voghera also performed at the Met's Grand Sunday Night Concerts, an institution of many years at the opera house. This caricature is shown in the "Composers & Conductors" section of the 1951 edition of Caricatures by Caruso.
GPH-11214
$1,200