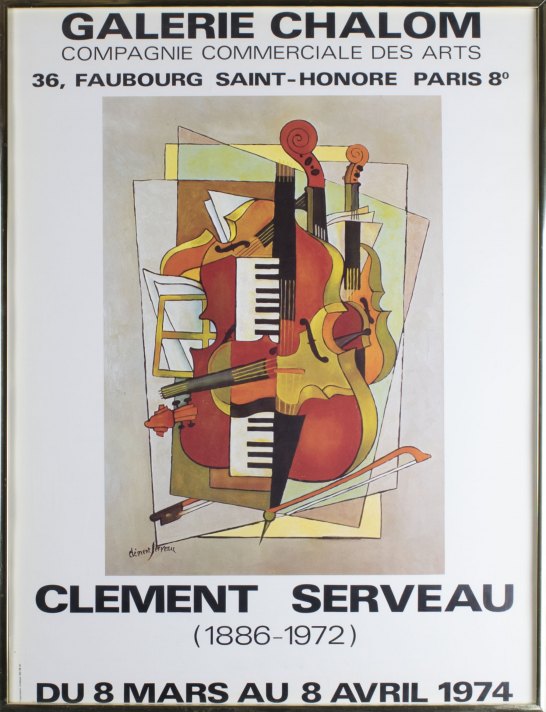 Click Image to Zoom
Enlarge Image
POSTER WITH INSTRUMENTS

Exhibition Poster with Instruments
Paris, 1974. Framed with a total height of 26.5" h x 20.25" w. As new.
A colorful lithograph poster of a group of instruments from an exhibit by the Galerie Chalom of Clément Serveau's works which took place two years after his death.
The French artist Henri Clément Serveau (1886-1972) was a French painter, designer, engraver, and illustrator. He produced works known particularly for their use of Cubism, utilizing geometric patterns to give the illusion of form and space. He designed banknotes for the Banque de France and went on to produce large murals.
GPH-10995
$400