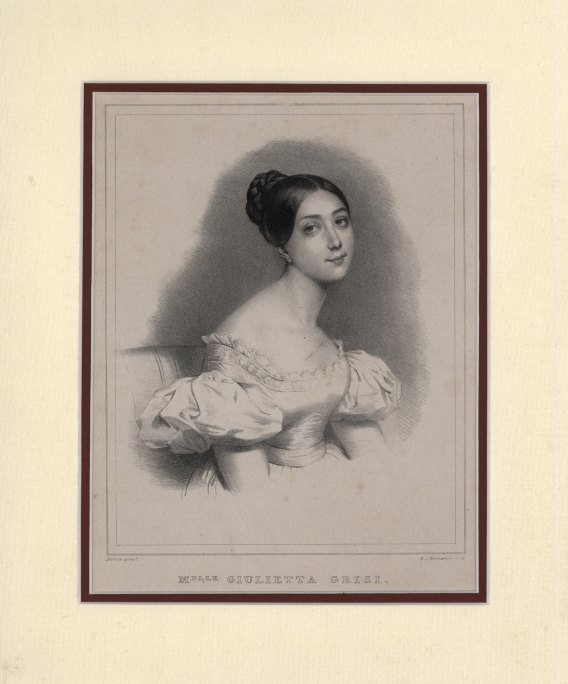 Click Image to Zoom
Enlarge Image
GRISI, GIULIETTA
B & W Lithograph From The "Musical Gem" Series.
10.5" h x 7.5" w. Decoratively matted in cream silk with burgundy border. Good condition.
The famed mezzo-soprano and sister of Giulia Grisi sang under Rossini's management at the Théâtre-Italien in Paris. Bellini wrote for her the part of Romeo in I Capuleti e i Montecchi (Giulia sang Juliet).
GPH-10717
$150