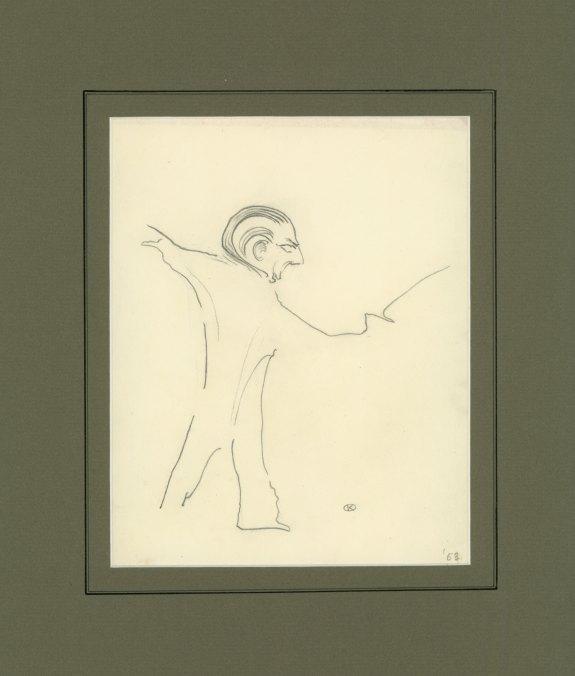 Click Image to Zoom
Enlarge Image
Koussevitsky, Olga (1978)
Original Caricature Of Sir John Barbirolli.
9.25 " h x 7.5" w, matted with a total measurement of 14.75" h x 13" w. Overall condition very good; slight soiling on very bottom and top (not visible in mat).
A caricature of the noted English conductor, Sir John Barbirolli, shown conducting. The caricature was executed by Olga Koussevitsky, who was a patron of the arts and second wife of the famous conductor, Serge Koussevitsky, and was so well-known for her portraits that she even had an exhibition in New York City. This caricature is dated 1953 and is signed with her circled initial "K".
GPH-10684
$350