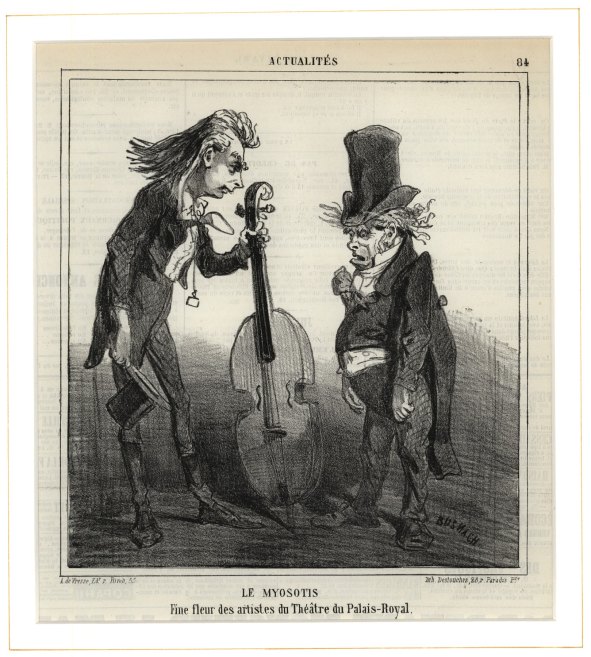 Click Image to Zoom
Enlarge Image
CELLO - FRENCH CARICATURE
Le Myosotis; Fine fleur des artistes du Théâtre du Palais-Royal.
Total print size: 10.5" h x 9.5" h w. Total size in mat: 15.5" h x 14." w. In fine condition except for some mild creasing and some print bleed through (as is normal for periodical publications).
This lithographic caricature depicts the two principal characters in a one-act opera bouffe by Le Coq, which had its premiere in 1866. The librettist was William Busnach and A. de Noé (whose pseudonym was Cham) and in whose magazine by the same name the caricature appeared (published by A. de Vresse). The operetta, Le Myosotis (Forget-Me-Not), subtitled Mental and Musical Alienation is about two characters, a packer and a cellist named Eustache Schnitzberg, always accompanied by his cello named Edgard.
GPH-10562
$275