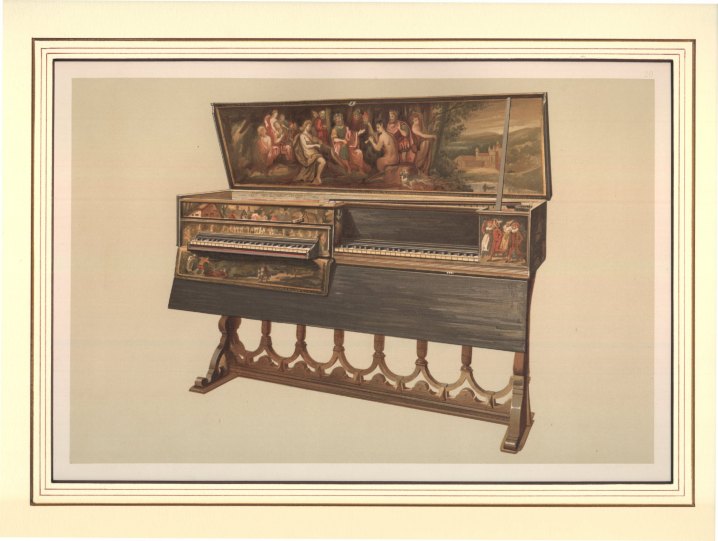 Click Image to Zoom
Enlarge Image
HARPSICHORD PLATE
Hipkins, A.J. (1826-1903)
Double Spinet or Virginal by Ruckers
Decoratively matted with a total measurement of 13.75" h x 18" w. Good condition.
Plate 20 from the 1888 first edition of A. J. Hipkins' Musical Instruments, for which William Gibbs did the now-famous chromolithographs. The depicted instrument is from the late 16th century and has an octave string used to gain a more brilliant effect.
Hipkins' Musical Instruments is a landmark in the depiction of musical instruments, using fine colored plates for the first time.
GPH-10341
$135