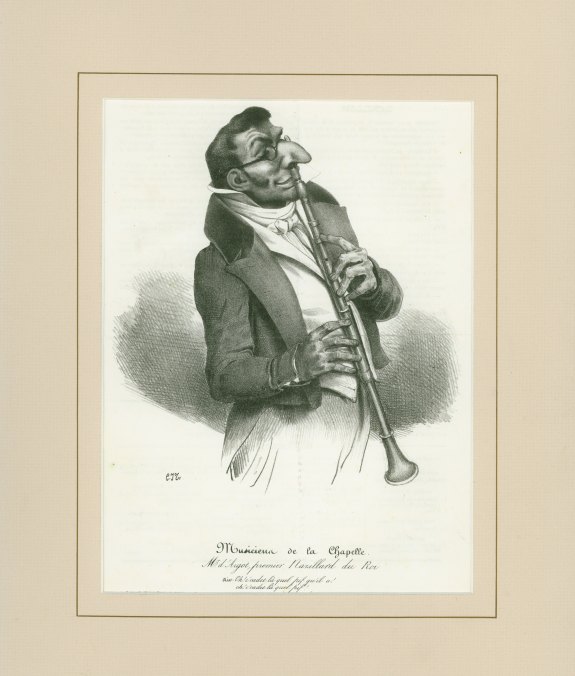 Click Image to Zoom
Enlarge Image
CLARINET - CARICATURE
"M. D'Argot, Premier Nazillard Du Roi".
Paris, c. 1840. c. 12" h x 9" w (30.5 cm x 22.9 cm). Horizontal and vertical creases from folding, otherwise fine. Decoratively matted with a total size of 16.25" h x 13.75" w (41.3 cm x 34.9 cm).
19th-century French lithograph from the "Musiciens de la Chapelle" series published by the Parisian periodical Le Charivari'.Marked "C.J.T.", printed by Bernard. The lithograph is entitled M. d'Argot, premier Nazillard du Roi (first Noseblower to the King). Le Charivari began publishing satires of everyday life after 1835, when the government banned political caricature.
GPH-10337
$200