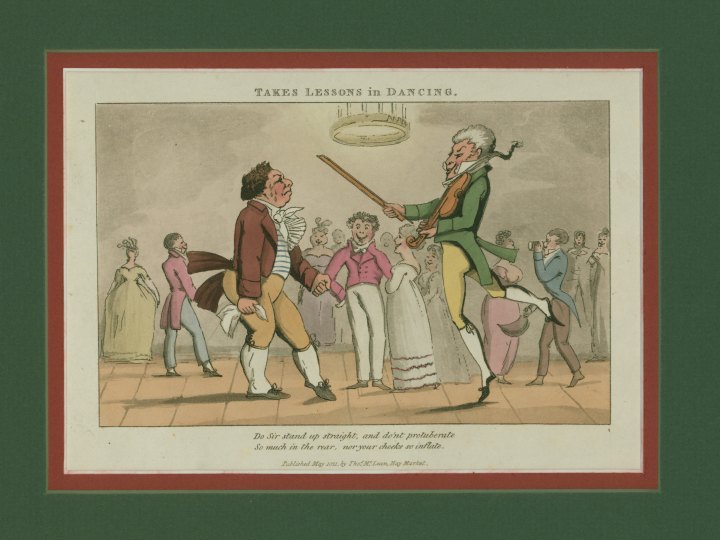 Click Image to Zoom
Enlarge Image
POCHETTE - CARICATURE
"Takes Lessons in Dancing"
London, c. 1821. Decoratively matted with a total measurement of 10.5" h x13" w (4.1 cm x 33 cm). Fine.
An amusing colored aquatint caricature of a dancing master playing a pochette to a sweating gentleman, the caption being: Do Sir stand up straight, and don't protuberate / So much in the rear, nor your cheeks so inflate. Published by Thomas McLean.
Pochettes were also called kits in England. They were widely used in Europe during the 18th and early 19th centuries.
GPH-09959
$200