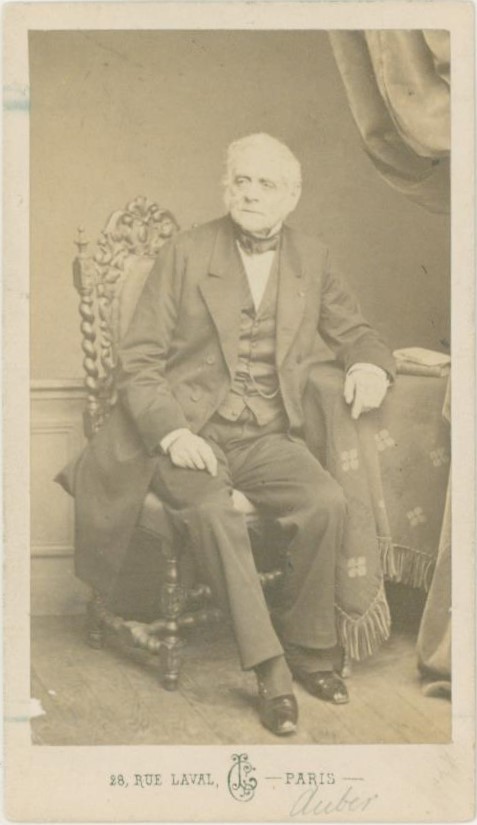 Click Image to Zoom
Enlarge Image
Auber, Daniel (1782-1871)
Carte de Visite Photograph.
Paris, [1870]. 4" h x 2.25" w. In excellent condition. Small scuff at lower left (only just affecting).
An original carte de visite photograph portrait by Léon Crémière showing an older Auber seated in a fine chair and gazing to his right. A nice little image of the composer and Conservatoire director.
PHO-16043
$100