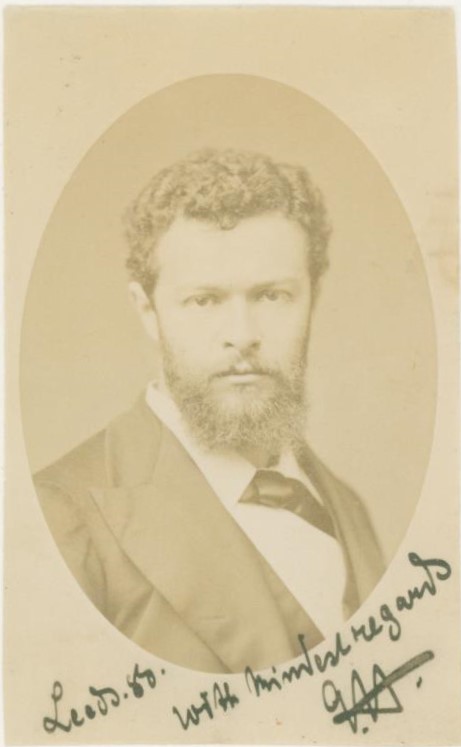 Click Image to Zoom
Enlarge Image
Henschel, Sir George (1850-1934)
Carte de Visite Photograph Signed
"G.H.". Leeds, 1888. 3.75" h x 2.25" w. In very good condition. Residue from former mounting on verso, which lightly bleeds through recto (not affecting portrait). Paper quite thin.
A very nice original carte de visite photograph of the German-born British baritone, pianist, and conductor, initialed by him with regards at the Leeds Festival in 1888.
Sir George Henschel was a close friend of Brahms. He enjoyed an eminent career that included concertizing with his wife, soprano Lilian Bailey, and holding the first conductorships of the Boston Symphony Orchestra (1881) and the Royal Scottish National Orchestra (1893).
PHO-16042
$300