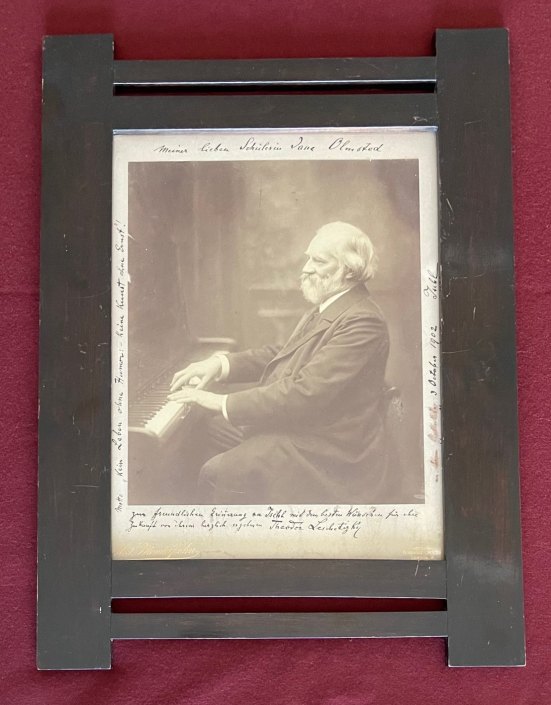 Enlarge Image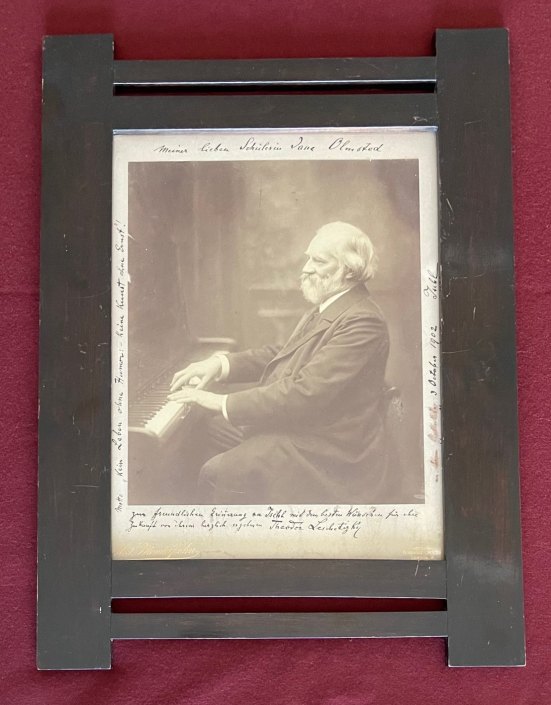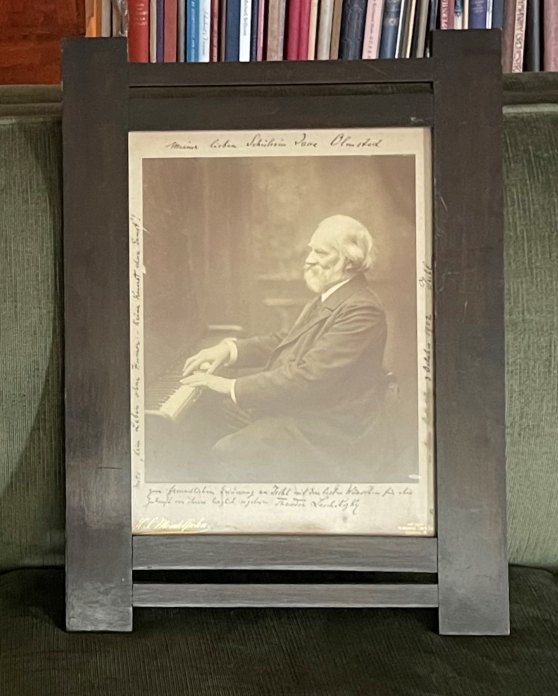 Leschetizky, Théodore (1830-1915)
Photograph Inscribed and Signed
"Theodor Leschetizky". To Jane Olmsted. October 3, 1902. Photograph: 14" h x 10.5" w; total size in frame: 21" h x 15" w. In excellent condition. Some original smudges to inscription. Original period frame with minor scratches.
A large, very unusual and attractive photo of the famous pianist and pedagogue seated at the piano, inscribed and signed by him in German around the margins to his student Jane Olmsted with
friendly memories of Ischl
and best wishes for her art. Leschetizky's famous motto was
No Life without Art, No Art without Life
; he writes here a modified version reading
No Life without Humor, No Art without Earnestness!
A gentle prod to his student?
In a lovely Arts and Crafts style frame, obviously crafted specifically for this photograph.
Although one often sees Leschetizky items for sale, this is the best we have ever seen and have never seen another like it.
PHO-16007
$1,200