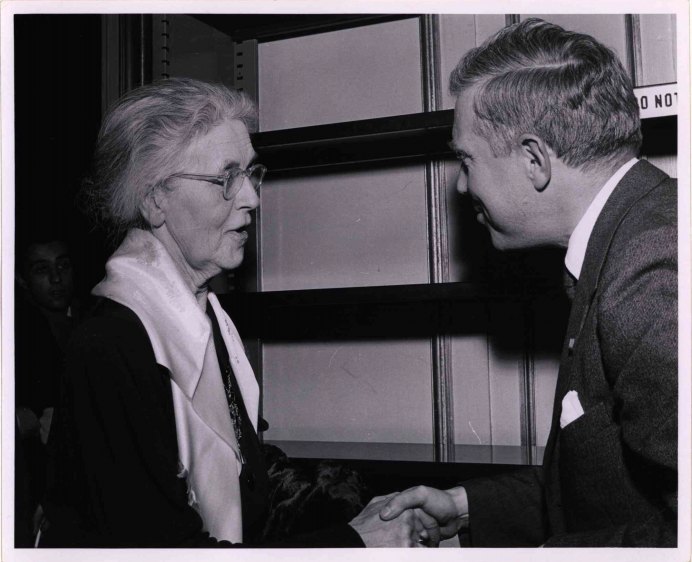 Click Image to Zoom
Enlarge Image
Carter, Elliott (1908-2012)
Original photograph with Boulanger
n/d. 8" h x 10" w. In excellent condition.
A glossy black-and-white photograph of American composer Elliott Carter fondly greeting his former teacher Nadia Boulanger with a handshake. Stamped A. Chaptel on verso.
After completing his music degree at Harvard under Walter Piston and Gustav Holst, Carter moved to Paris in 1932 to study with Nadia Boulanger, both privately and at the École Normale de Musique. He would stay for three years, but little of his music from this period survives, as he did not consider most of it worth keeping. The great pedagogue Boulanger was known to foster independent creative thinking, as evidenced by the variety of her student's output, from Ned Roram to Aaron Copland to Phillip Glass. Nonetheless, per Grove, her influence on Carter would only emerge by the 1940s, and especially so in his works that use contrapuntal devices.
PHO-15313
$150