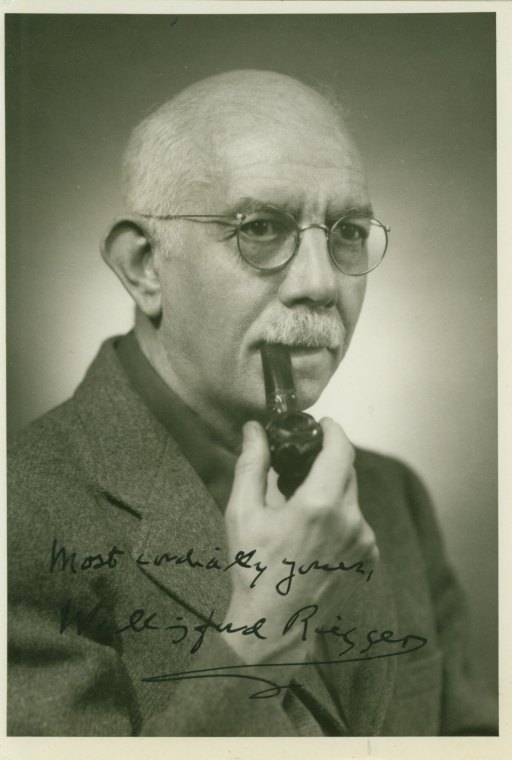 Click Image to Zoom
Enlarge Image
Riegger, Wallingford (1885-1961)
Photograph Signed
"Wallingford Riegger". 7" h x 5" w. Excellent condition.
A handsome photograph of the prominent American composer in three-quarter profile with a pipe, which he has inscribed and signed.
Riegger, primarily known for his orchestral, modern dance, and film music, has an important place in twentieth-century American music, both as a composer and as a teacher. As a cello student, he was a member of the first graduating class of what was to become the Juilliard School, and he was one of the first American composers to adapt Schoenberg's twelve-tone technique.
PHO-12761
$300