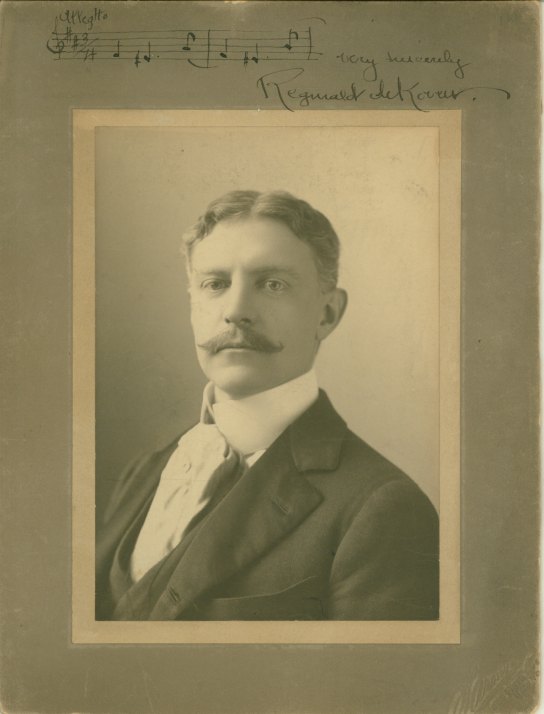 Click Image to Zoom
Enlarge Image
De Koven, Reginald (1859-1920)
Photograph with Autograph Musical Quotation Signed
"Reginald de Koven". Total size in mat: 8" h x 6" w. Mount trimmed at sides and bottom, light soiling, otherwise very good.
A handsome Sarony Studio portrait of the important American composer and conductor in its original mat, which he has signed with a two-bar quotation of an unidentified work.
Reginald de Koven was a prolific composer who wrote vocal and instrumental music in a variety of genres. He became best known for his comic operas, which received premieres at the major American houses of the time, including the Metropolitan Opera. Possessing a great breadth of musical knowledge, De Koven also worked as a music critic in Chicago and New York City.
PHO-12736
$250