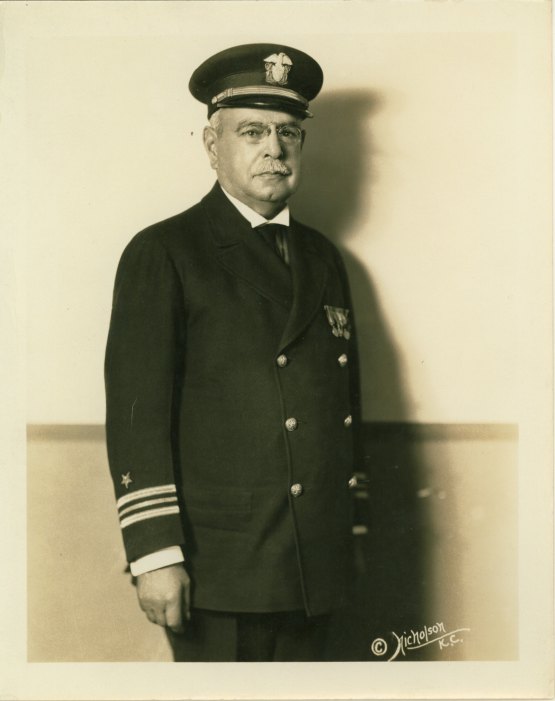 Click Image to Zoom
Enlarge Image
Sousa, John Philip (1854-1932)
Photograph, Unsigned
10" h x 8" w. Some light silvering but overall in excellent condition.
A fine original photograph by Nicholson of the famous band leader and composer shown in uniform. Although this photograph is undated, the Library of Congress has an identical image that it dates to 1922.
In 1892, Sousa organized "The Sousa Band" and toured it in America and internationally until 1931, logging in some 15,600 performances. Although his active military career concluded in 1918 with the end of World War I, Sousa often chose to wear his Naval uniform while he conducted.
PHO-11252
$65