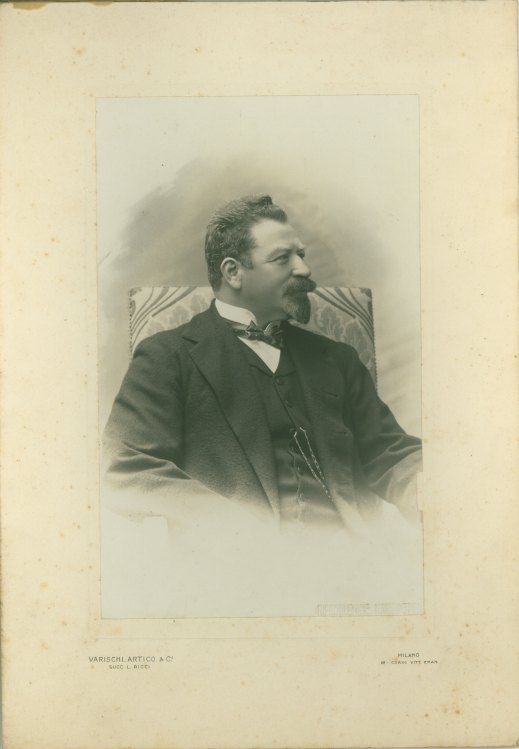 Click Image to Zoom
Enlarge Image
Tamagno, Francesco (1850-1905)
Formal Photograph
Image size: 8.75" h x 5.50" w; laid down on original photographer's mat with a total size of 12.50"+ h x 8.75" w. Excellent except for one very tiny chip on right side and slight foxing on mat. Photograph is stamped "Riproduzione Interdetta" on lower right corner.
The great Italian tenor is shown in an attractive formal seated pose in an image by Varischi, Artico & Co. of Milan.
Tamagno had a highly successful international career and sang Otello in the first performance of Verdi's opera. He is also one of the earliest Italian tenors of note to have recorded extensively.
PHO-11211
$175