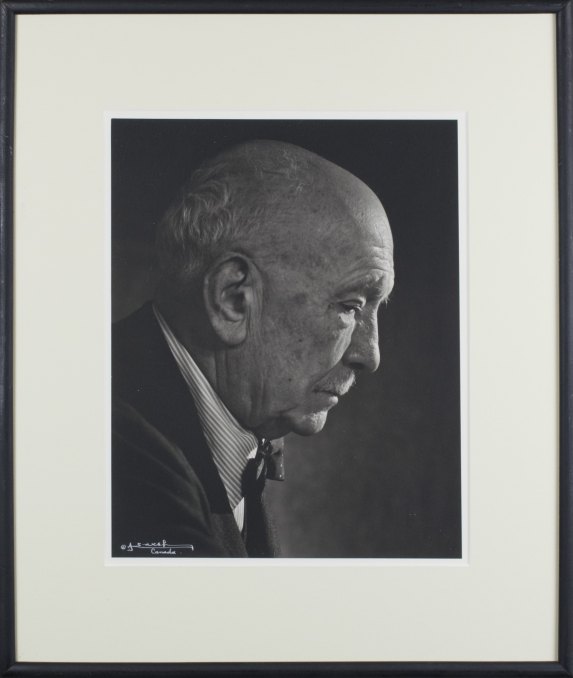 Click Image to Zoom
Enlarge Image
Strauss, Richard (1864-1949)
Original Signed Photograph by Karsh
Image: 13" h x 10" w. Total size in frame: 20" h x 16.5" w. In pristine condition. Framed in a simple black wooden frame.
A black-and-white gelatin silver photograph - a beautiful image of Richard Strauss by the eminent photographer Yousef Karsh. The composer is shown in profile, wearing a bow tie and with his face in intimate detail. Signed on the lower left by the photographer in white ink, adding "Canada" under his distinctive signature.
Yousef Karsh (1908–2002) was born in Turkey, fleeing as an Armenian genocide survivor to Canada. He is considered one of the most important portrait photographers of the 20th century, known especially for his portraits of famous statesmen and men and women in the arts and scientists, including Churchill, Einstein, Martin Luther King, Queen Elizabeth and Hemingway among so many more. When asked once why he almost exclusively captured famous people, he replied, "I am working with the world's most remarkable cross-section of people. I do believe it's the minority who make the world go around, not the majority."
PHO-11171
$2,500