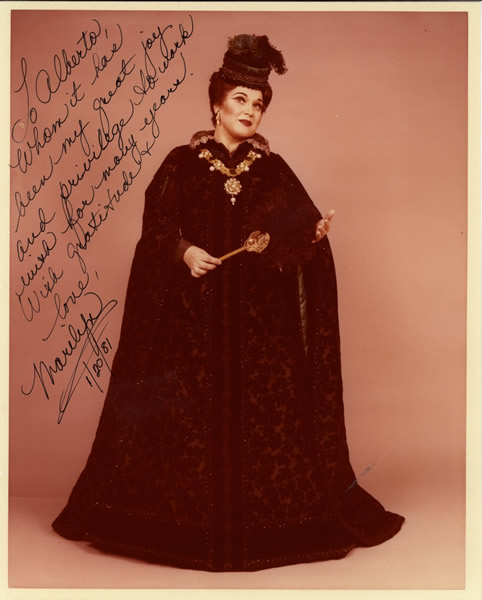 Click Image to Zoom
Enlarge Image
Horne, Marilyn (1934 -)
Photograph Signed
"Marilyn". To "Alberta". 1/20/81. 10" h x 8" w. ":.
Fine colored photograph showing the great diva in full costume. It is inscribed to Alberta Masiello, who was the Metropolitan Opera voice coach to such notable singers as Horne and Maria Callas:
"To Alberta, whom it has been my great joy and privilege to work with for many years. With gratitude and love."
PHO-10719
$85