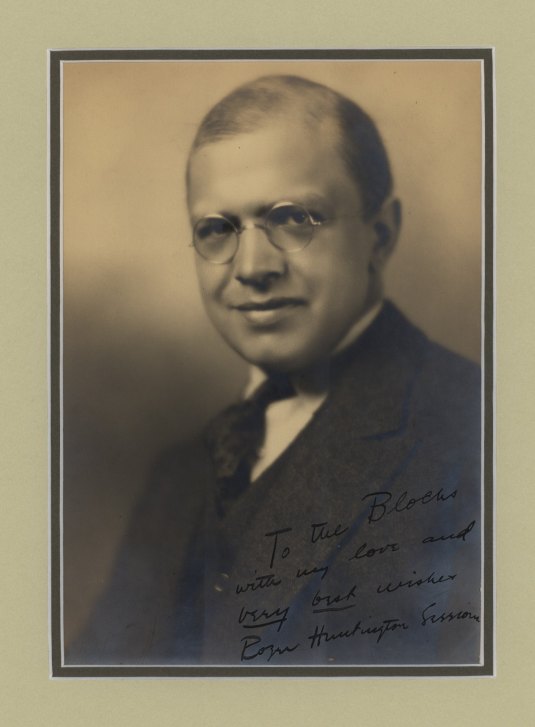 Click Image to Zoom
Enlarge Image
Sessions, Roger (1896-1985)
Photograph Signed
"Roger Huntington Sessions". To "the Blochs". Photograph size: 9.50" h x 6.75" w. Total size in mat: 15" h x 12" w. In beautiful, crisp condition, just a trifle silvered with a tiny chip off the lower left corner (not visible in mat).
A stunning and formal sepia-toned portrait of the important American composer, teacher, and musicologist Roger Sessions. He inscribes and signs the image to fellow composer Ernest Bloch and his daughter, lutenist Susanne Bloch, with my love and very best wishes. A scarce and historic photograph.
Sessions studied composition privately in New York with Bloch and later became Bloch's assistant at the Cleveland Institute of Music in the 1920s.
PHO-10541
$650