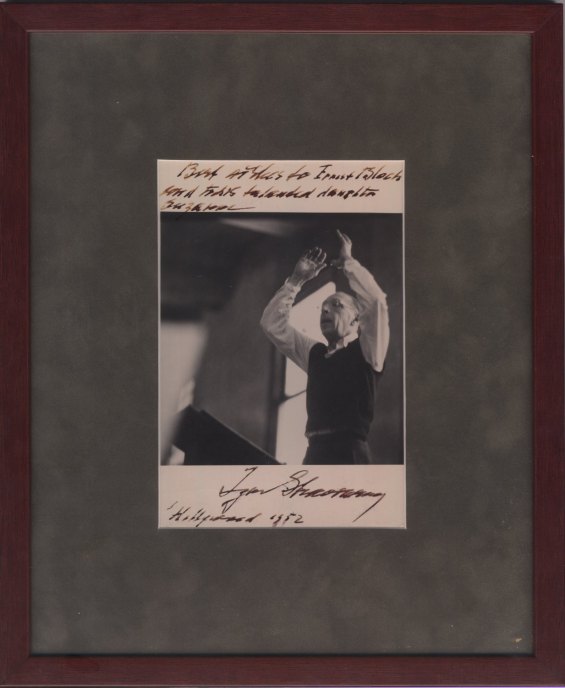 Click Image to Zoom
Enlarge Image
Stravinsky, Igor (1882-1971)
Framed Photograph Signed
in the white below the image: Igor Stravinsky. Hollywood, 1952. 7" h X 5" w. Some slight original smudging to signature. Otherwise excellent.
Stravinsky is shown conducting a rehearsal. He has inscribed in the white above the image: Best wishes to Ernest Bloch and to his talented daughter Suzanne. Elegantly matted in grey suede and in a dark cherry frame.
An attractive item bearing a good musical association with the Swiss-born American composer Ernest Bloch (1880-1959) and his daughter, Suzanne, who was an important lutenist in the early music field in New York.
PHO-09662
$1,500