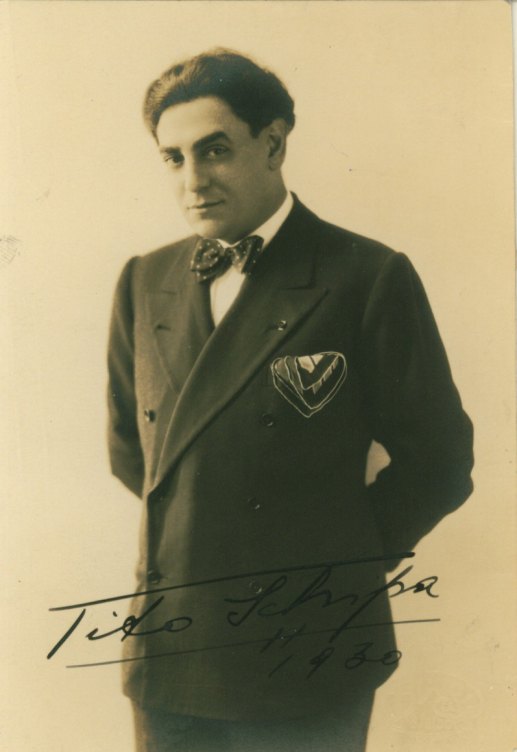 Click Image to Zoom
Enlarge Image
Schipa, Tito (1888-1965)
Photograph Signed
"Tito Schipa". Total measurement of 5.75" h x 4" w. Very good condition.
A debonair contemporary portrait of Italian tenor Tito Schipa on a sepia postcard, dated 1930. The postcard bears the embossed stamp of the Bixio Music group, an Italian music publisher founded by songwriter Cesare Andrea Bixio, whose movie songs were favorites of Schipa's.
The Italian tenor synonymous with the term tenore di grazia, Tito Schipa was a distinctive presence in opera in the first half of the 20th century. His career began in Italy - he created the role of Ruggero in Puccini's La rondine - but he became even more popular in South America and, after his debut with the Chicago Opera Company, in the U.S. Schipa made a well-received Metropolitan Opera debut in 1932, as Nemorino in L'elisir d'amore and sang there for three seasons, returning briefly for a handful of performances early in 1941. Schipa was a highly successful recording artist, and his sensitive, charming, finely judged approach to singing Romantic opera made him a natural at the microphone and a successful early "crossover" artist in pop music of his time.
PHO-08615
$135