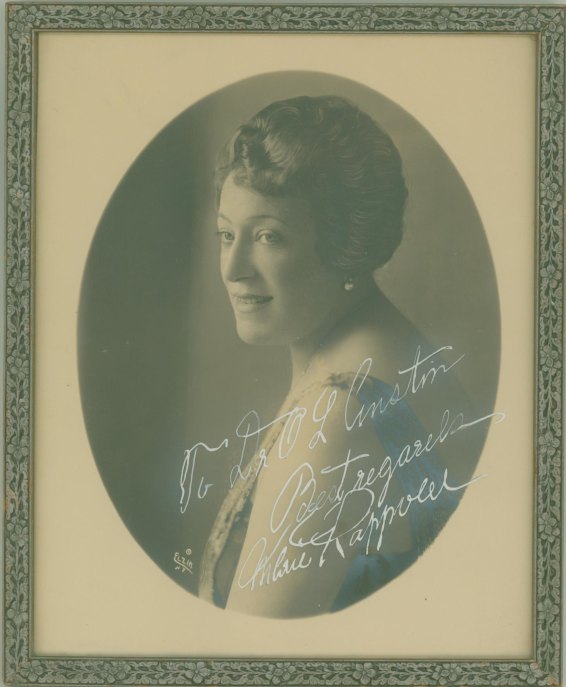 Click Image to Zoom
Enlarge Image
Rappold, Marie (1872-1957)
Photograph Signed
"Marie Rappold". To Dr. O. L. Austin. n/d. Total size in frame: 11.25" h x 9.25" w. In a period silver-colored frame with a pretty etched floral motif. In excellent condition.
A lovely autographed black-and-white ovalized portrait of the German-American soprano signed in white ink to Oliver Austin, a doctor, ornithophile, and avid opera goer who treated many performers and was a close friend of Jerome Kern.
Marie Rappold sang at the Metropolitan Opera from 1905 to 1920, performing an impressive total of 23 roles in 22 operas. She also took part in Edison's first "comparison" test, held at Carnegie Hall in April 1916: audience members in the darkened theater were asked to listen to a phonograph and a live singer (Rappold) but not told which was which. When the lights were restored, many were surprised to learn that they had been "duped" by the phonograph.
PHO-07949
$150