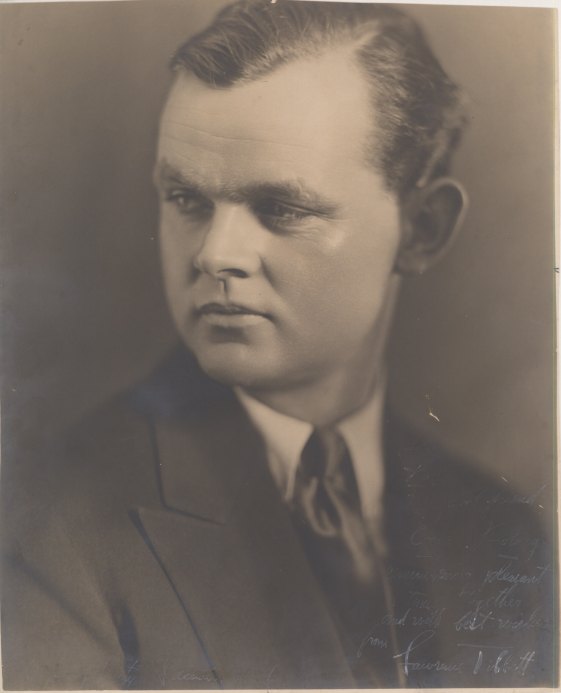 Click Image to Zoom
Enlarge Image
Tibbett, Lawrence (1896-1960)
Photograph Signed
"Lawrence Tibbett". Inscribed to Earle Poling. December, 1926. 12.5" h x 10.5" w. In very good condition.
An attractive sepia portrait of the American baritone, inscribed and signed by him in white ink at the bottom right corner.
The addressee, Earle Poling, owned a music business that dealt in sheet music and records.
PHO-07939
$175